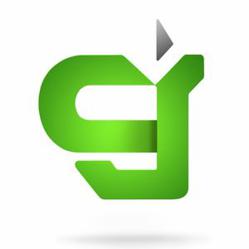 Gravity Jack is revolutionizing the way the world views content by bringing the virtual and real worlds together in a merged reality
Liberty Lake, Washington (PRWEB) November 19, 2012
Gravity Jack, the company behind augmented reality technology now used in smartphones and tablets, announces the release of a Fresh Ideas app for iPhone. The app, which features fresh cooking tips from expert Tony Tantillo, utilizes Gravity Jack's augmented reality to guide users as they search through the helpful tips and recipes in Fresh Ideas magazine.
The magazine is brought to life in this app, which includes cooking tips, coupons, recipes, and a store finder that uses GPS to find the closest location for finding the best produce. While at a local grocery store, a customer needs only pick up a copy of the latest issue of Fresh Ideas, which is available at many grocery stores, including Safeway, Tom Thumb, and Dominick's, among others. When the user scans a page of the magazine with an app, augmented reality provides tips straight from Tony Tantillo himself.
Users can also read Fresh Ideas inside the app itself, with a PDF version of the magazine. The app becomes even more interactive for social media users, with users able to easily share recipes and bargains to Pinterest. Fresh Ideas is also available on Tony Tantillo's website. The magazine is stocked with coupons for as much as $3 off fresh produce, as well as cooking tips and recipes that highlight the deliciousness of eating fresh.
Tony Tantillo is the local food editor for New York's CBS affiliate, where he hosts a segment called Tony's Dining Deals. He also provides produce tips and recipes for the station's weekday lunchtime news show. But his segments aren't limited to New York. Tony can be seen on local news stations in Chicago, Pittsburg, Philadelphia, and San Francisco.
By partnering with Gravity Jack, the Fresh Ideas app is able to include videos and helpful tips as an accompaniment to the Fresh Ideas magazine. Founded in 2009, Gravity Jack is revolutionizing the way the world views content by bringing the virtual and real worlds together in a merged reality. In addition to smartphone screens and tablets, Gravity Jack is planned for implementation in glasses and car windshields.
As Gravity Jack explains, augmented reality is similar to the yellow line seen on a football field when games are televised. Only instead of a yellow line, users are able to see useful tips and content superimposed over the items they see directly in front of them. Gravity Jack's clients include Coca-Cola, Bowflex, and MushABellies, an augmented reality video game.
The Fresh Ideas Magazine app for iPhone is available in the iTunes store for free. Gravity Jack's augmented reality continues to revolutionize software by always looking for great