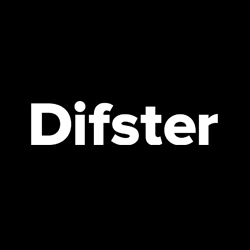 Hand-picked gift ideas from online shops around the world
Antwerp, Belgium (PRWEB) November 19, 2012
Difster.com, a new website that went live on October 8 2012, offers users the fun and easy discovery of special gifts for even the most selective of recipients.
A group of Berlin and Antwerp based internet junkies hand-pick the most original, stylish, exclusive, must-have, retro, cool, funky and futuristic gift ideas, putting them all together in a one-stop mega gift shop. The result is a great collection including home decoration and design, kitchen tools, gardening gear, women's care products, fashion accessories for women and men, jewelry and watches, trendy apparel, baby gifts, toys and games, kid's wear, cameras, geek gadgets, iPhone & iPad stuff, coffee table books and loads more in every price range, with something for everybody.
Okay, we lied about that one: we don't select gifts for everybody. Just for men, women, kids, pets and robots with excellent taste.
Discovering special gifts on difster.com is fun and easy. Treasure seekers can click straight to the online shop to buy their favorite items. No login, no hassle, just heaps and heaps of cool stuff you'll be remembered for gifting.
You know what they say about gifts: it's not the price that matters, it's the effort put into it. Difster says: bollocks. Why spend precious time surfing around for the perfect gift when you can explore hundreds of great gift ideas all in one place? The ever-changing, hand-chosen collection makes finding a gift of substance and style easier than ever.
Difster.com is in beta, but new features and enhancements arrive every month and we hope to grow to be a favorite gift exploration website soon. So, check us out, share difster.com with all your friends; give better gifts, receive better gifts, share the good taste!
Visit difster.com and explore a fine selection of gift ideas from web shops around the world.
Be part of our Facebook community and get automatic gift advisory in your feed.
Follow us on http:// Twitter for inspirational gift idea tweets.
Or subscribe to our gift advisory posts on Google+