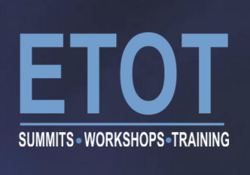 London, United Kingdom (PRWEB UK) 13 November 2012
Many energy trading companies and banks are already aware of the regulatory demands that new legislations EMIR, MIFID II, REMIT and MAR have on their trading operations, technology and the inherent exposure to operational risk thereby. With the proposal for stricter position reporting and further transparency within the revised MiFiD II legislation set to enter into force in 2013, companies have resulted in undertaking a 'throw-away risk in [tackling] major programmes before the requirements are fully understood' as outlined in a report by MapleRisk.
The Operations Training 2012 Course will have two top level trainees in the Energy industry who will address these issues: David Hirst, Director, AINSTY RISK CONSULTING LTD., and Filip Sleeuwagen, Owner & Managing Director, MACC-SERVICES BVBA. This course is designed for Managers, Executives, Specialists and Heads of Back Office Operations, Clearing & Settlement, Confirmations & Reconciliations and Operational Risk within Energy trading.
For more information regarding the Operations Training Course and to read more about the Trainers' David Hirst and Filip Sleeuwagen, please visit: http://www.etotglobal.com/#AboutOperations/cpex
The ETOT Technology Training Course 2012 will address key priorities that many companies are experiencing as a result of stringent regulatory requirements, including large internal reorganizations within their IT departments. This course is designed for IT Managers, Executives, IT Specialists, Heads of Trading IT, Architecture, Technology, Systems, Business Implementation, Technology Project Managers and Head of Systems and Application Managers
For more information regarding the Technology Training Course and to read more about the Trainers' Filip Sleeuwagen and Mark Rayden's, please visit: http://www.etotglobal.com/#!AboutTechnology/c1eo0
Do you work in energy trading operations or technology? Be fully trained before the New Year and enhance your knowledge on key areas that are demanding more attention in energy trading operations and technology with the two exclusive ETOT Training courses taking place in Frankfurt, Germany next month
For more information about the ETOT Training Courses, please contact Jessica Jonah on jessicaj (at) international-research-networks (dot) com or +44 (0)207 111 1615