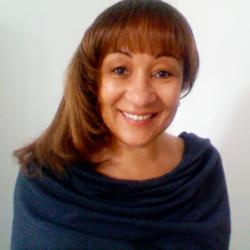 Pembroke Pines, Fl (PRWEB) November 13, 2012
Self-published authors are gravitating to UmeNow as the place to be for showcasing their books and reaching a wider audience. "Independent authors face an enormous challenge. Because they are not affiliated with a well-known publishing house, they have a hard time reaching their target audience. We offer a visually attractive showcase for their work," stated Evelyn Castillo-Bach, founder and CEO of UmeNow.com.
UmeNow is better known as an exclusive network that has banned all tracking and all ads. Those bans persist. But now, this super-private community has invited authors to showcase their work, with an emphasis on independent authors. Many best sellers by mainstream authors are also showcased, but the company is making a concerted effort to reach out to authors who have to promote their work without the assistance of a public relations firm.
Additionally, UmeNow members can write book reviews using the blog section. To avoid the pitfall of malicious reviews, UmeNow warns members that it reserves the right to remove negative reviews and ban members who use UmeNow to post unfavorable reviews.
Company Information:
UmeNow is a private social network that has banned all tracking and all ads. Its 2-tier membership structure is designed to provide the same level of privacy protection to all members. All free members can create blogs. Premium level members who subscribe for $6.00/ month have access to all site areas. UmeNow entered into its silent launch in July 2011.
Evelyn Castillo-Bach is also the founder of Collegiate Nation. Both UmeNow and Collegiate Nation are known for fiercely protecting the privacy rights of its members. All third party apps and games are banned to safeguard members from back door tracking and unauthorized information extraction.
Castillo-Bach earned her M.S. in 1993 from Columbia University Graduate School of Journalism. She has traveled extensively in Ethiopia and in the Balkans, accompanying her Danish husband who is a lawyer.
As a debut author Castillo-Bach takes her readers into an intimate world where unspeakable loss meets universal success principles."Champions, Inc: Powerful Life Principles" was published on August 30, 2012, as an eBook, available on Amazon, ISBN:978-0-9882220-0-7.