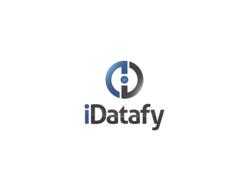 Little Rock, Arkansas (PRWEB) November 14, 2012
iDatafy™ today introduced StudentReview™- a patent pending contributory database designed to identify "Straw Students" and "Pell Runners" who annually defraud colleges and federal financial aid programs of billions of dollars in financial aid.
Colleges and universities now have the ability to leverage the real-time StudentReview™ database to proactively protect against financial aid fraud rings enrolling "Straw Students" at their institutions.
"Our team spent six months studying dozens of cases of financial aid fraud, and we uncovered a key tactic that nearly all of the fraud rings employed," said Dave Wengel, iDatafy™ Founder and CEO. "StudentReview™ recognizes this key tactic and flags each associated student record for further review by college administrators."
Higher education institutions need only provide iDatafy™ with FERPA-compliant directory contact data about their potential applicants, or even currently enrolled students, for StudentReview™ to quickly identify suspect records for further review. In a recent data analysis, a leading university confirmed that iDatafy™ was able to independently flag the vast majority of their privately known cases of fraud. What took the university months to detect and cost them hundreds of thousands of dollars in financial aid fraud, iDatafy™ was able to flag in a matter of seconds.
Higher education executives interested in learning more about the tactics financial aid fraud rings employ should visit http://www.idatafy.com and request a copy of iDatafy's new white paper, A Proactive Stand Against Financial Aid Fraud. The paper details multiple instances of financial aid fraud and the cost-effective approaches higher education institutions can take to combat them. Wengel will also be presenting the findings of the paper to members of the Association of Private Sector Colleges and Universities (APSCU) today at 1 p.m. in a member's only webinar.
About iDatafy™
iDatafy™ is a new kind of real-time information services company. Our team helps companies and institutions achieve their business goals by harnessing the power created by combining their past worthless data with our patent-pending contributory databases. Our proprietary data helps companies fight fraud and improves marketing efficiencies in a transparent and fully compliant manner. That is the "Power of iDatafy™."