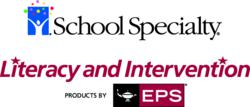 We are honored to have the new MCI recognized as one of the best ed-tech products of 2012.
Boston, Mass. (PRWEB) November 14, 2012
MCI (Making Connections® Intervention) from EPS, a division of School Specialty, is a winner in the 2012 "Tech & Learning" Awards of Excellence. The prestigious 30-year-old recognition program honors software, hardware and web products that break new ground, as well as those that have added significant enhancements to proven education tools.
MCI is a blended learning solution that provides literacy intervention for struggling readers in middle and high school. Based on the proven explicit and direct comprehension instruction from the widely adopted print-only program, the new MCI integrates the best of teacher-led, face-to-face instruction with engaging, individualized online instruction to maximize the depth, intensity and effectiveness of the intervention.
"Now as a blended learning solution, the long-trusted MCI offers teachers an engaging and flexible tool for helping struggling readers build the literacy skills requisite for success in school and in life," said Rick Holden, President, EPS Literacy and Intervention, a division of School Specialty. "We are honored to have the new MCI recognized as one of the best ed-tech products of 2012."
MCI incorporates the most current research on adolescent literacy and online learning to meet a wide range of student needs. Woven through every comprehension lesson are multiple opportunities to build students' vocabulary and fluency, as well as develop decoding and vocabulary skills, and writing abilities. The intervention solution is aligned with the tenants of Common Core in the areas of Reading, Writing, Language, Speaking and Listening and Foundational Skills. To read how MCI supports Common Core State Standards, go to eps.schoolspecialty.com/MCI.
The three levels of MCI – AQUA, GOLD and CRIMSON – cover key skills and strategies to support middle and high school literacy, with readability up to three grades below level with plenty of support and scaffolding to assist struggling readers. MCI's adaptive software ensures that students are reading texts that are challenging, but not frustrating, to help them build their skill levels. The components of the program include MCI Comprehension, MCI Word Study, MCI Writing and MCI Student Library, which provide all the necessary elements for an effective RTI intervention program for Tiers 2 and 3.
MCI's powerful online Management System automatically records student performance data from assessments and other online activities and provides teachers with a variety of reports for viewing, interpreting and using the data, allowing them to monitor progress, differentiate instruction and manage their RTI implementations. Other reports offer school administrators a tool for monitoring Adequate Yearly Progress goals and Student Gains.
For more information, visit http://eps.schoolspecialty.com/MCI.
About EPS Literacy and Intervention, a division of School Specialty
EPS Literacy and Intervention provides K–12 blended-media solutions that build core skills and close the achievement gap in reading and math. With powerful instructional tools and high-quality materials, the company's reading and math intervention solutions are proven to help struggling students. From universal screening to interventions, progress monitoring to data-driven decision-making, and professional development, EPS offers an integrated approach to effective teaching and learning.
For more information, visit eps.schoolspecialty.com.
About School Specialty, Inc.
School Specialty is a leading education company that provides innovative and proprietary products, programs and services to help educators engage and inspire students of all ages and abilities to learn. The company designs, develops and provides pre-K-12 educators with the latest and very best curriculum, supplemental learning resources and school supplies. Working in collaboration with educators, School Specialty reaches beyond the scope of textbooks to help teachers, guidance counselors and school administrators ensure that every student reaches his or her full potential.
School Specialty's Accelerated Learning Group includes the following major products: Wordly Wise 3000®, Academy of READING®, MCI, S.P.I.R.E.®, Path Driver for Reading™, Path Driver for Math™, Premier™ Agenda, Delta Education™, FOSS®, CPO Science™, Frey Scientific®, Think Math!™, and SPARK™. Educational Resources proprietary brands include: Education Essentials®, Sportime®, Childcraft®, Sax® Arts & Crafts, Califone®, abc®, Abilitations®, School Smart®, Classroom Select™ and Projects by Design®.
For more information about EPS, a division of School Specialty, visit eps.schoolspecialty.com or http://www.schoolspecialty.com.