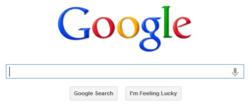 3.3 billion searches a day, but more than 240 million competing websites.
(PRWEB) November 15, 2012
"The success of a small business's website often depends on a steady flow of visitors coming in via search engines, however, most business's are failing to set-up their website properly", explains Mark Walters, an SEO consultant who writes about SEO at SEOmark.
There are around 3.3 billion searches across the various the search engines every day, but more than 240 million websites competing to attract those searchers. Having good content on your site is not enough. "If you want the search engines to send you traffic, you have to adhere to their guidelines," Walters emphasizes.
Common mistakes that he sees when analyzing the websites of small businesses include:

Keyword stuffing
Duplicate content
Broken links
He says that most of the optimization issues that he comes across can be fixed within a couple of hours. "The problem is that business owners are not aware of either the mistakes being there or the huge effect that they are having on their website's rankings," he said.
Walters understands that many business owners are confused by the topic of SEO and are also reluctant to deal with SEO companies, who often charge a fortune and promise no.1 rankings, but then fail to deliver results after months of payments.
He says that his offer to analyze websites for free is motivated purely by good will, and added "I've analyzed thousands of websites before. It takes me very little time to do. I want to help out small businesses and change some negative opinions of the SEO industry."
To take Mark Walters up on his offer, you need to visit http://www.seomark.co.uk/website-analysis and submit the details of your website.