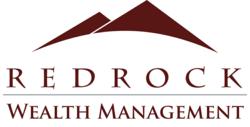 We added a 3 Point Client Pledge guaranteeing clients that they'll love our services or we'll refund their fees in the first three months. Clients have responded well as other advisors aren't willing to put their money where their mouth is!
Las Vegas, NV (PRWEB) November 14, 2012
Greg Phelps, the founder and President of REDROCK WEALTH MANAGEMENT, recently announced the launch of the firms new website. The Las Vegas Financial Planner's website is completely redesigned from the ground up, with a specific emphasis on new educational video pieces, a financial and investment planning blog and investing resources.
Greg cited a recent survey of clients for the redesign, and a strong interest in tying social media efforts together with a more robust website. Visitors to the site can view one of several short videos explaining the firms financial advisor practice, philosophies and procedures. In addition visitors can learn a great deal about Greg Phelps both professionally and personally.
Investors interested in learning more about the firm and their wealth management practice can visit REDROCK WEALTH MANAGEMENT in Las Vegas.