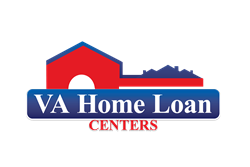 The observance of veterans should not be limited to one day. Proudly show your appreciation every day.
SAN DIEGO, CA (PRWEB) November 14, 2012
In of veterans, VA Home Loan Centers released the following statement.
VA Home Loan Centers knows the sacrifices made by our service men and women. This past Monday, Veterans Day, the majority of Americans took a day of observance to remember those efforts. Join the Centers staff in speaking up for the rights and wellbeing of our veterans.
"On Veterans Day, we take a moment to honor those willing to answer the call of duty. The men and women of our armed forces and our founding fathers bravely fought for democracy and human rights throughout our nation's history," said Philip Georgiades, chief loan steward for VA Home Loan Centers.
"Today, the liberties and freedoms we all too often take for granted are the result of courage, sacrifice and the unwavering commitment of our veterans. Our nation and all democracies owe American veterans a beyond the conventional debt of gratitude," Georgiades added. "If your heart swells with pride in seeing 'Old Glory' waving in the wind and your eyes moisten while our national anthem plays, please think of our veterans."
Take time to reach out to lawmakers to improve the wellbeing of veterans. Each day Write your congressman, senators and state representatives to pass legislation in favor and support of your veterans. Upcoming and new legislation is "desperately needed to make a difference in the future of the men and women who fought so bravely for the principals of our nation."
Currently, the numbers of veterans living in poverty is higher than ever before. As of the recent census, over 1.5 million households which include a veteran are receiving food stamps. VA Home Loan Centers staff asks you to request that lawmakers provide additional funding for military salary, services and veterans assistance programs.
"Yesterday, Veterans Day, we thanked the men and women who constitute the armed forces personnel here in the homeland and those fighting to protect it abroad. But, the observance of veterans should not be limited to one day. Proudly show your appreciation every day," Georgiades said.
###
About VA Home Loan Centers (http://www.vahomeloancenters.org):
VA Home Loan Centers (VAHLC) is a leading provider of VA loan support and real estate representation. VAHLC provides the following comprehensive services: Military short sale assistance, home buyer and home owner grants, buyer and seller fiduciary, VA mortgage application processing, and a large variety of other services related to veterans mortgages. To apply for VA home loan call 888-573-4496.