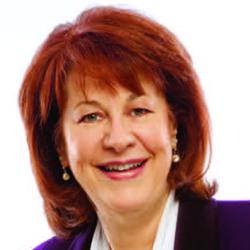 This book is about power--and I will show you how to dance!
Garden City, NY (PRWEB) November 15, 2012
Maia Beatty, The Powerful Presence Trainer and Coach, of Discover Your Powerful Presence, is being honored as a 2012-2013 Professional Woman of the Year by the National Association of Professional Women. The prestigious distinction is awarded by the 400,000-strong membership of NAPW who join together to develop innovative business and social relationships.
The life journey Maia Beatty has taken has not been easy; in fact, at times it has been quite painful. But through it all, from leaving home at 17 to contemplating suicide in her 20's to serving nearly 12 years of active duty in the United States Navy, Ms. Beatty has persevered. She has learned some difficult life lessons along the way. But for more than 40 years, Ms. Beatty has been able to take this knowledge and use it in a powerful way: helping to transform the lives of others.
Ms. Beatty received her Bachelor of Arts in Psychology and Communications from Texas A&M University. Working as a Master Trainer, an International Keynote Speaker, a Co-Active Coach, and an Author, Ms. Beatty has shared her strategies for success with clients through programs she has developed such as Mapping Your Journey to Powerful Presence, Communication Strategies for Success, and PowerSpeak!. Now, in her fifth book, Dance into Your Power, Ms. Beatty takes the wisdom she has acquired and shows others how to develop their own power and transform their lives. Through simple but potent steps, Ms. Beatty guides readers along, showing them how to create a road map for their own success. She holds nothing back about the trials and tribulations she faced in her own life, but rather uses them to illustrate how anyone can overcome obstacles, discover their own personal power, and ultimately, " dance on the journey."
Just released, Dance into Your Power has already garnered much attention from professional women, community leaders, therapists, and many in the coaching community, all praising Ms. Beatty for her powerful words of hope that will encourage countless others to find joy in their lives. As the author promises, "This book is about power--and I will show you how to dance!"
Website: http://www.danceintoyourpower.com
NAPW: http://www.napw.com/profile/11046282/Maia-Beatty/
Facebook: http://www.facebook.com/powerfulpresence
Twitter: http://twitter.com/MaiaBeatty
LinkedIn: http://www.linkedin.com/in/maiabeatty