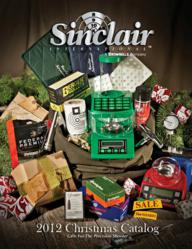 Montezuma, IA (PRWEB) November 14, 2012
If visions of bullets, powders and reloading presses are dancing through the heads of friends or loved ones this season – be sure to check out the new Sinclair International 2012 Christmas Catalog. The 24-page, festively-adorned catalog is filled with hundreds of sale items that are sure to please the precision shooter or reloading enthusiast.
Among the great deals found inside are incredible offers on Hornady and Redding presses, Lyman case cleaning equipment, bullets from Berger, Norma, and Sierra, in addition to brass from Lapua and Nosler - just to name a few. The popular, super-sturdy Sinclair Tactical/Varmint Bipod is marked down to only $199.99.
Customers who didn't receive a catalog in the mail are encouraged to view the fully-interactive digital version, which is an exact replica of the print edition.
The sale prices shown in the catalog are valid through January 14, 2013.
Sinclair International is the world's premier supplier of high-quality reloading tools, components, ammunition and accessories, plus unique competitive shooting and hunting supplies. A member of the Brownells Group since 2007, Sinclair International stocks more than 15,000 items and supplies handloaders, shooters and hunters worldwide. To place an order, or for additional information, call 800-717-8211 or visit http://www.sinclairintl.com.