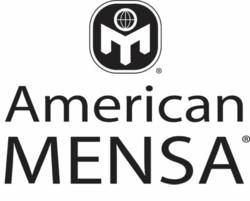 Arlington, TX. (PRWEB) November 13, 2012
American Mensa's Gifted Youth Specialist, Lisa Van Gemert, will attend the National Association for Gifted Children Convention (NAGC), Thursday, Nov. 15 through Saturday, Nov. 18 at the Colorado Convention Center in Denver.
Mrs. Van Gemert will speak on Saturday afternoon at 2:50 p.m. about what it takes to motivate a gifted student. She will also dissect "The Top 10 Things You Need to Know about the Gifted Brain" in an Exhibitor Workshop on Saturday at 8 a.m. Mrs. Van Gemert shares best practices in parenting and teaching with administrators and families across the nation. "From a support standpoint, gifted youth are often overlooked, as are their parents", said Van Gemert. "Only six states require teachers to have training in educating gifted students before they start teaching. By partnering with organizations like NAGC, our hope is to bridge that gap of knowledge, as well as provide tools for parents and teachers to keep these children engaged and challenged." Mensa provides online lesson plans specifically developed with the gifted child in mind at http://www.mensaforkids.org.
The National Association for Gifted Children is an organization of parents, teachers, educators, other professionals, and community leaders who unite to address the unique needs of children and youth with demonstrated gifts and talents as well as those children who may be able to develop their talent potential with appropriate educational experiences.
American Mensa is the organization open to anyone who scores in the top two percent on an accepted, standardized intelligence test. The organization has more than 57,000 members in the United States and more than 110,000 members around the world. Members of Mensa attend local and national events, join special interest groups such as astronomy, games, and philosophy, and help out in their communities through various projects. For more information about Mensa, or to apply for membership, visit http://www.us.mensa.org or call (800) 66-MENSA.