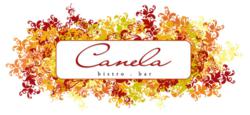 From the southern olive groves of Andalucia to the northern region of Catalonia, Spain, the No. 1 producer of olive oil offers the largest variety of unique oils that are as distinctive and diverse as nature itself
San Francisco, CA (PRWEB) November 14, 2012
The premier restaurant in San Francisco for Spanish food and tapas is currently celebrating this year's harvest season with plenty of good wine and healthy food. Olive Oil from Spain, part of the Trade Commission of Spain in New York, brings Spanish olive oils front and center at Canela Bistro and Wine Bar in San Francisco during Olive Oil from Spain Restaurant Week, from Nov. 12 through Nov. 18.
"From the southern olive groves of Andalucia to the northern region of Catalonia, Spain, the No. 1 producer of olive oil offers the largest variety of unique oils that are as distinctive and diverse as nature itself," Paco Cifuentes of Canela Bistro and Wine Bar said.
Spain produces more than 250 varieties of olives--of which more than 30 are used for olive oil--with the four most popular being picual, hojiblanca, arbequina and cornicabra.
"Here's your chance to learn the difference between arbequina, picual, hojiblanca and cornicabra, starring in four different menu items," Mat Schuster of Canela Bistro and Wine Bar said.
For more information about the olive oils or Canela Bistro and Wine Bar, call 415-830-9678, view the San Francisco Spanish restaurant on the Web at http://www.canelasf.com or visit Canela on Facebook under Canela Bistro Bar.
About Canela Bistro and Wine Bar
Located at 2272 Market St. between Noe and Sanchez at the crossroads of San Francisco's Castro and Duboce Triangle districts, Canela is open seven days a week: Monday through Thursday, from 5:30 to 11:00 p.m.; Friday, from 11:30 a.m. to midnight; Saturday, from 11 a.m. to midnight; and Sunday, from 11 a.m. to 11 p.m. Group dining for 20 to 40 is available on its semi-private mezzanine for lunch and weekend brunch, as well as dinner and wine receptions. Reservations are accepted by calling the Spanish restaurant, online at http://www.canelasf.com and through Open Table.