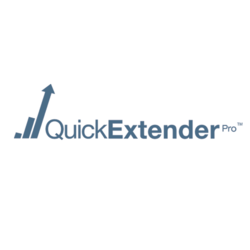 New York, New York (PRWEB) November 13, 2012
Quick Extender Pro, the leading name in penile enlargement devices, recently published a blog post explaining some of the misconceptions still surrounding penis size and enlargement techniques. These misconceptions can cause men to make incorrect assumptions about penile enlargement strategies, thus leading to further dissatisfaction or spending money on products that don't work.
Among the misconceptions cited is the common belief in a correlation between flaccid and erect size. Despite what many men believe, medical science has conclusively proven that a man's size when flaccid has no relationship to his size when erect. Therefore, whenever penis size is measured for medical purposes the two measurements are treated entirely separately.
In addition, Quick Extender Pro cautions men against comparing themselves, or the results of their enlargement efforts, to their friends. Every man is different in terms of the size he has at birth. Men are also different in the way they react to penile enlargement devices like the Quick Extender Pro. Some men will see relatively fast growth while others may move more slowly. Comparing oneself to friends and family members is a good way to become discouraged and disillusioned.
Men who are looking for male enlargement devices based on scientifically proven principal attraction are encouraged to take a serious look at the Quick Extender Pro. The device is the highest rated and best-selling penile enlargement device in the world and is backed by a 100% money back guarantee. The Quick Extender Pro is also a noninvasive, so it is a great alternative to surgical procedures which can be risky and unsuccessful.
The Quick Extender Pro website has all the information men need to get started right away. The website discusses the device, how it works, and the science behind it. Consumers will also find a litany of informational articles and blog posts offering comprehensive information about penis size and enlargement. Please visit their website today and learn all about the Quick Extender Pro.
About Quick Extender Pro
Quick Extender Pro is the world's number one name in penile enlargement devices. The Quick Extender Pro is not a topical cream, an oral supplement, or a radical device that poses a danger to the men who use it. It is a comfortable and easy to use appliance designed around the clinically proven principal of traction; a principle that's been used in medical science for generations to help grow various sorts of human tissue. Consumers are welcome to learn more about Quick Extender Pro by visiting the company website at http://www.quickextenderpro.com. If you have further questions please direct your inquiries to:
888-800-6987
Quick Extender Pro™
228 Park Ave S #78404
New York, New York 10003