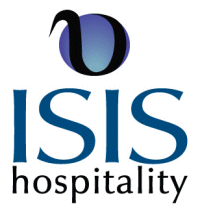 Rapid City, South Dakota (PRWEB) November 14, 2012
ISIS Hospitality, L.L.C., is continuing its 2010 charitable offering to the families of patients at Rapid City Regional Hospital for free hotel stays. Rooms will be available to spouses or families in need, with hospital referral, beginning this month through Oct. 31, 2013.
The average patient stay at Rapid City Regional Hospital is just over five days and the hospital serves patients who travel as much as 250 miles to receive treatment. If families cannot afford a place to stay for the duration of the hospital stay, it makes it difficult for them to seek quality care.
In 2010, ISIS initiated this program on a short-term basis, offering 500 free nights at five of its Rapid City Hotels; the response from patient families was extremely positive and appreciative. ISIS Chief Executive Officer, Caleb Arceneaux, has renewed the agreement with RCRH and restarted the program again for an entire year.
"We understand the financial burden that spouses and families face when a family member is in the hospital and so we decided that this is a program we need to keep providing to our community," explained Arceneaux.
Hospital officials will use their discretion to distribute free nights at the premier facilities, including Hotel Alex Johnson, the AmericInn Lodge & Suites, the Country Inn & Suites, the La Quinta Inn & Suites, or the Fairfield Inn & Suites. Elderly people on fixed incomes visiting spouses or parents with children in the hospital will be among those considered.
Guests are still required to pay for incidental charges, such as long-distance telephone calls and any food or beverages other than the complimentary continental breakfast served at four of the hotels.
ISIS Hospitality, LLC is a full service hospitality company that manages the WaTiki Indoor Waterpark Resort (including the Fairfield Inn & Suites, LaQuinta Inn & Suites and Sliders Bar & Grill), AmericInn Lodge & Suites in Rapid City and Deadwood, Country Inn & Suites, The Hotel Alex Johnson, Cadillac Jack's Gaming Resort and Tin Lizzie Casino & Restaurant. For more details on ISIS Hospitality, L.L.C. or ISIS Gives Back, please visit http://www.isishospitalityllc.com.