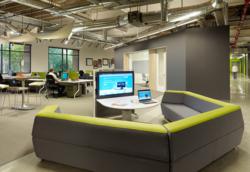 If you don't rank on the first page in 2 months, we'll refund your money, no questions.
Palo Alto, CA (PRWEB) November 14, 2012
SEO Company BlueRock is now guaranteeing 1st page ranking for all clients within 2 months, or their clients money back. BlueRock is a cutting edge start up SEO company that has brought affordable search engine optimization to all businesses, small and large, starting at $300 per month.
The Search Engine Optimization Firm's most notable clients include Subway Restaurants, Cadillac, and Remax. BlueRock only practices white hat methods to ensure long term success of each client and to prevent their clients site from being banned from search engines.
The SEO Firm is one of the few to charge less than $1,000 and still place real people behind each campaign, they don't use any software, or black hat methods. Many of their employees have worked for PR and Marketing firms like Ruder Finn, Edelman, and Bell Pottinger. The CEO has worked on SEO campaigns for Holiday Inn, Toyota, and McDonald's.
The Search Engine Optimization Company has expected annual revenues at $4.3 Million.