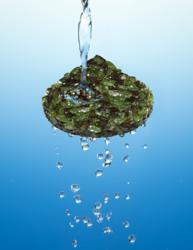 Columbia, MO (PRWEB) November 13, 2012
Today FilterPave LLC, makers of FilterPave porous pavement made from 100% post-consumer recycled glass, launched http://www.filterpave.com which features image galleries, aesthetically appealing and colorful project portfolios, as well as easy-to-download technical specifications for architects and contractors.
Visitors to the site will learn how each square foot of FilterPave saves 90 glass bottles from landfills to create attractive and effective porous pavement systems. They can also review 3rd-party data and studies detailing the product's benefits as a resource to help manage stormwater runoff, reduce retention pond size and combat urban heat island effect.
A current drive-to-web campaign also encourages visitors to enter the "Cycle Up with FilterPave®" contest for a chance to win a Villy Customs FilterPave Beach Cruiser bicycle.
#Greenbuild?
FilterPave will also be displayed at the 2012 Greenbuild International Conference & Expo in San Francisco, CA from November 14 and 15 at Moscone Convention Center at booth 3683N with Whatley XTREME™ lamp post and retrofit solutions.
To learn more about FilterPave's stormwater & environmental benefits, please visit filterpave.com.