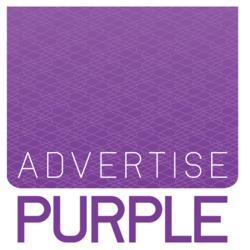 We have the exclusive ability to offer our clients this software, and to date, the clients that have enabled it have seen great results
Los Angeles, CA (PRWEB) November 13, 2012
Advertise Purple, LA's #1 Online Marketing Agency, recently met with Global Press subsidiaries to discuss their exclusive partnership with new technology that offers fulfillment analytics for retailer partners. Advertise Purple is a boutique online marketing and advertising agency that helps e-commerce companies and Internet retailers increase sales online. According to Kim Choe, their PR contact, "It's a very exciting time for Advertise Purple. We recently joined forces with a major tech company resulting in exclusive use of a new fulfillment & inventory analytics software we can offer our clients."
When asked about the benefits, Choe notes "It allows online retailers access to product analytics & conversion rates on a micro level. They can track the traffic sources that result in activity of each product, the sale conversion rates, sale forecast given the traffic amount, and more. The best part is the automated ability to submit a purchase order if inventory is running low, or is projected to run low." Seems like a great option for retailers during this time of year.
Choe went on to note "We have the exclusive ability to offer our clients this software, and to date, the clients that have enabled it have seen great results. We don't have enough data to publish hard stats, however it has helped our clients better understand their target traffic drivers and highest converting items."
For those who are interested in affiliate management with Advertise Purple, you can visit their site at http://www.AdvertisePurple.com
About Advertise Purple
Advertise Purple is a premier, boutique online marketing and advertising agency based out of Los Angeles, CA. Since 2009, Advertise Purple has offered a full suite of innovative and proven online marketing services, including affiliate management, search engine marketing, pay per click marketing (PPC), search engine optimization (SEO), email marketing, conversion rate optimization (CRO), landing page optimization (LPO), and analytics mining. Our in-house staff works directly with leading internet retailers and e-commerce sites, ensuring positive growth and return on invested marketing capital.