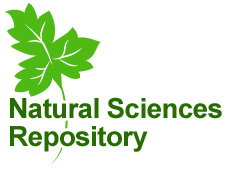 Animal Milk & Animal Muscle @ TriScience.com
Bad Honnef, Germany (PRWEB) November 14, 2012
The aim of the Repository for Biological Sciences Information is to provide reliable information on various areas of scientific interest in a format that can be digested easily. The information is presented in the simplest words and terms possible and that can be easily searched for within the website.
The Animalia Section contains scientific information about living organism that feeds on organic matter. Because of this feeding habit, all animals can be called "heterotrophs," which means that they ingest other organisms or these organisms' products in order to sustain life. This term is used for multicellular and eukaryotic organisms belonging to the kingdoms Animalia and Metazoa. After inclusion of the two new categories, this section contains ten categories including Breeding, Cattle, Farm, feeding, Food, Mice, Milk, Muscle, Pigs and Sheep. This section currently contains over 50,000 articles. Users can receive alerts for newly published content in this section by subscribing to the Animalia Section RSS feed.
The newly published category Animal Milk contains scientific information on animal milk, which is an opaque white fluid with high protein (and fat) secreted by female mammals as nourishment for their young. Milk is typically secreted by female mammals to provide nourishment for their young. In most cases, young mammals ingest milk as their primary food before they are able to digest proper (or solid) food items. Every year, nearly a billion tons of milk is produced all over the world. The category currently contains over 650 articles including one on studies in milk secretion based on the variations and yields of milk and butter fat produced at morning and evening milkings, the effects of phytosterol content on the urinary excretion of boldenone metabolites when boldenone, boldione, and milk replacers are used in the diet of veal calves, milk as an antitoxic substance, and on constituents and the properties of the milk of northern deer. Users can receive alerts for newly published content in this section by subscribing to the Animal Milk Category RSS feed.
The new Animal Muscle category contains scientific information on this bunch of contractile tissues in the bodies of animals including humans which is often derived from the mesodermal layer of the embryonic germ cells. Muscle tissues contain contractile filaments, which have the ability to move past each other. The cells can also change their sizes. There are different kinds of muscles, including skeletal, cardiac, and smooth muscles. The category currently contains over 2,300 articles including one on the contribution of the diaphragmaticus muscle to vital capacity in fasting and post-prandial American alligators Alligator mississippiensis, a report on some points in the anatomy of the Thylacine Thylacinus cynocephalus, Cusous Phalangista maculata, and Phascogale Phascogale calura, collected daring the voyage of HMS Challenger in the years 1873-76, with an account of the comparative anatomy of the intrinsic muscles and the nerves of the Mammalian Pes, and one on the functional significance of the double innervation of the gastrocnemius muscle of the frog. Users can receive alerts for newly published content in this section by subscribing to the Animal Muscle Category RSS feed.
The repository groups information in the natural sciences according to interrelated sections and categories that will help readers understand the context of whatever topic is searched information on. It is composed of eleven sections which are subdivided into up to ten categories. Each unit contains a definition composed in an understandable way. Each item in these sections and categories contains up to twenty clickable tags. All content is delivered through RSS feeds.