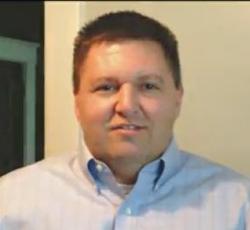 The months of November and December can be a smart time to sell your home in Nashville
Nashville, TN (PRWEB) November 14, 2012
The months of November and December can be a smart time to sell your home in Nashville," Steve Jolly said. The first two months of the New Year are typically the slowest months in this area. For those that want to sell during the upcoming holidays, contact a Real Estate Broker today!
Here's the first five reasons why the holiday season may be productive.
1. Buyers scheduling showings during the holidays are serious and committed. If they did not have to buy soon, they would be enjoying time off. One can avoid many casual buyers and showing hassles by listing a home in November.
2. The inventory decreases significantly in December as many sellers take their home off the market during the holiday season. Low inventory on the market means less competition and a good opportunity for sellers.
3. January Inventory ramps up for the New Year while the buyer activity slows to a trickle. It is hard for buyers to get excited about looking at homes in the cold. The low buyer demand and higher inventory could make things more difficult for a home seller.
4. Serious Buyers have more time off during the week and they will often use the weekdays to schedule showings. This may keep the weekend time free for family activities.
5. Homes that are decorated for the holidays may show better and trigger buyer emotions. Keep in mind that decorations should not be overwhelming to the buyer and should not cover any features that will help sell the home.
"Are You Ready for a Holiday Success Story," Jolly asked?
Those interested can see the all 10 Reasons why the holidays may be a good time to sell a Nashville home by clicking here!