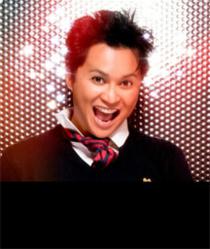 There are thousands of children in the Bay Area and throughout the state who need loving, committed families.
Oakland, CA (PRWEB) November 14, 2012
Comedian Alec Mapa will headline an event about parenting for the LGBT community on Thursday, November 29, 7:00–9:00 p.m., at the Oakland Museum of California. The event is sponsored by RaiseAChild.US, a nonprofit organization that encourages the LGBT community to build families through fostering and adoption.
Mapa, best known for his roles on ABC's "Ugly Betty" and "Desperate Housewives," will open the event with an excerpt from his stand-up show, "Baby Daddy," which chronicles the journey he took with his husband in 2010 to foster and adopt their now seven-year-old son. The event will include a panel discussion featuring LGBT foster and adoptive parents.
On the occasion of National Adoption Month, RaiseAChild.US is partnering with foster and adoption agencies Family Builders and Adopt A Special Kid (AASK) to produce the recruitment event.
The Bay Area campaign includes radio PSAs on KQED FM, as well as bus advertisements with images of LGBT families that have fostered and adopted. Its slogan is "Let Love Define Family."
"Prospective LGBT families, couples and single folks throughout the Bay Area are invited to join us and take the next step to parenthood," says Jill Jacobs, Family Builders Executive Director. "There are thousands of children in the Bay Area and throughout the state who need loving, committed families. We are excited to help prospective parents learn about the foster-care-to-adoption process. Family Builders has opened the door and led the way for LGBT parents to build their families through adoption." Family Builders has been providing services and programs for children and families since 1976.
"Our goal is to find safe and loving homes for children who desperately need them," said RaiseAChild.US President Rich Valenza. "A wealth of research and data clearly demonstrates the excellent parenting abilities within the LGBT community. We are a part of the solution for our nation's overburdened foster system."
Brooke Derrick, Adopt A Special Kid Interim Executive Director, is excited about the partnership. She says, "LGBT parents have long provided excellent, stable, safe and loving homes for kids. This recruitment effort will help Adopt A Special Kid find even more wonderful, permanent homes for foster children. There are so many foster children in our community who deserve the love and stability that LGBT parents can provide. We are excited to join prospective parents as they take their first steps toward parenthood." The agency has promoted permanency for foster youth and placed thousands of children with loving families since 1973.
The outreach also seeks to find foster and adoptive homes for LGBT self-identified youth, many of whom were ejected from their families when they came out. RaiseAChild.US provides information and community links for prospective parents who are often concerned about health and finance issues, such as how to provide for college for an older youth.
According to the U.S. Department of Health & Human Services' Administration for Children & Families, over 107,000 children in the foster care system are available to be adopted. There are 300,000 additional children in need of immediate foster placement. Certified families are in short supply.
Since the nonprofit organization was founded in 2011, RaiseAChild.US has organized three multi-media campaigns in Los Angeles, engaging over 500 prospective parents. RaiseAChild.US is working closely with the Human Rights Campaign Foundation's "All Children - All Families" (ACAF) Initiative, which provides professional training and technical assistance to foster care and adoption agencies that want to welcome and support LGBT foster and adoptive parents. To date, ACAF includes over 60 participating agencies across the country and has awarded 27 seals of recognition.
Join the RaiseAChild.US community on Twitter @RaiseAChild and visit RaiseAChild.US on Facebook at https://www.facebook.com/raiseachild