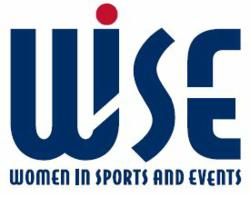 This is a unique event that unites professional women who are unwavering in their commitment to grow in their careers and help others along the way.
Los Angeles, CA (PRWEB) November 14, 2012
WISE Los Angeles is proud to honor Paula Lentini, Senior Vice President of Retail for PacSun and Trista Schroeder, General Counsel at Wasserman Media Group, at their third annual Women of Inspiration Dinner held at the Annenberg Community Beach House in Santa Monica on November 29, 2012 at 6:00PM.
The Women of Inspiration Awards Dinner is the third Annual Awards Dinner honoring phenomenal women for their impact and contribution to the business of sports and events. Inspirational women are noted every year for their influence in the lives of aspiring young female sports professionals and this year, two honorees are honored for their outstanding involvement.
The Awards Dinner Honorees, Lentini and Schroeder, will be recognized for their contribution to the business of sports and events and for the impact they have had as role models for other women in the industry.
"We are once again excited to partner with WISE on an event that awards women for their success and influence in the business world," said Aura McCracken, Senior Manager, Global Diversity & Inclusion, AEG. "These women are truly thought leaders and we are proud to support WISE in recognizing these women."
Amy Jo Martin, Founder & CEO of Digital Royalty and Keynote Speaker at the event will introduce the 2012 honorees and speak to women on Leadership and Innovation. Martin founded Digital Royalty three years ago to help companies, celebrities, professional sports leagues, teams and athletes build, measure and monetize their digital universe. In October 2012, Amy Jo published the New York Times Bestseller, Renegades Write the Rules and continued her success as featured in top-tier media outlets including Vanity Fair, TIME, Forbes, The New York Times, Fast Company, ESPN SportsCenter, USA Today, MSNBC and Newsweek.
"We are thrilled to be honoring Paula and Trista this year as extraordinary women who truly represent our WISE mission," said Alex Mallen, President of the Los Angeles Chapter of WISE. "This is a unique event that unites professional women who are unwavering in their commitment to grow in their careers and help others along the way. Paula and Trista are inspiring women who are fulfilling their professional goals, and are serving as wonderful examples for others to follow."
Lentini joined Pacific Sunwear in April of 2010 and has led the Retail strategic vision through transforming the field leadership team, reinventing the customer experience and creating a results based performance culture. Her ongoing vision to build a powerful field team, stay focused on the customer experience, grow the business through technology and create seamless operating practices will enable Retail to continue to be successful.
Prior to joining Pacific Sunwear, Lentini was the Vice President of Stores and Operations at T-Mobile USA, Zone Vice President of Canada/Central US at Gap, Senior Vice President of Retail at Giorgio Armani/Emporio Armani and Zone Vice President at Victoria's Secret.
Schroeder joined Wasserman Media Group in 2007 as General Counsel. She provides legal counsel to Wasserman's corporate management team regarding mergers and acquisitions, corporate governance, employment matters and strategic development across all Wasserman divisions.
Prior to joining Wasserman, Schroeder was an associate at the law firm Proskauer Rose in its New York and Los Angeles offices, where she focused on the music industry. Immediately after graduating law school, Schroder clerked for the Honorable George H. King, Federal District Court Judge for the Central District of California. Prior to her legal career, Schroeder was director of research for "Charlie Rose," the late-night talk program on PBS. Schroeder received a J.D. from Georgetown University and holds a B.A. in history from Trinity College, where she was elected to Phi Beta Kappa. She resides in Los Angeles, California.
To purchase tickets to the WISE Women of Inspiration Awards Dinner, please visit http://www.wiselosangeles.com
About WISE
WISE (Women in Sports & Events) is the leading voice and resource for professional women in the sports and events industries. Through ongoing meetings, special events and mentoring programs, WISE aims to offer its members the opportunity to gain valuable industry insights and connections that can give them a competitive advantage in their current position and as they advance in their careers. Founded in 1993, WISE is a membership organization headquartered in New York City with chapters in Atlanta, the San Francisco Bay Area, Boston, Chicago, Cleveland, Los Angeles, NYC-Metro, Pittsburgh and Washington, DC, as well as Syracuse University's WISE on Campus. To become a member of WISE, please visit http://www.wiselosangeles.com