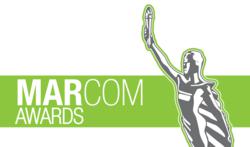 We were up against some tough competition, and are honored that our talented team has been recognized.
Toronto, New York, San Francisco (PRWEB) November 15, 2012
November is shaping up to be a tremendous month for DisclosureNet™, a web-based disclosure research software. Over the past week, the company received five MarCom Awards for its marketing communications efforts, and has been named a silver winner in the Best in Biz Awards Best Place to Work category.
The MarCom Awards is one of the most well-respected international competitions recognizing excellence in marketing among public and private companies in any industry. DisclosureNet received Platinum and Gold honors in the following categories:
Platinum:
B2B Website
Web Video/Overview (How It Works)
Gold:
Design (Web)/Website
Branding Refresh (DisclosureNet Website and Logo)
Writing/Media Kit
"Our marketing department is fairly new," begins Stephanie White, Manager, Brand and Communications, "having only been formed over the last 10 months. We were up against some tough competition, and are honored that our talented team has been recognized." With over 6,000 entries from across the world, DisclosureNet is proud that its work was recognized in five categories.
Less than one week after the MarCom Awards announcement, DisclosureNet was chosen as a silver winner in the Best Place to Work category for the Best in Biz Awards, a competition which recognizes companies for their business success. Nominees in this category came from across North America, and were judged on demonstrated employee satisfaction and well-being programs. DisclosureNet earned its silver standing through initiatives like summer flex hours, regular team-building events and fitness subsidies.
"Our employees are our most valuable asset," notes Peter Kaju, DisclosureNet CFO, "so we want them to look forward to coming into work, and enjoy themselves here." The company has operated on this philosophy for the last 10 years, and will continue to do so in new and exciting ways. Kaju is thrilled about DisclosureNet's standing as a silver Best Place to Work, saying that "it's fantastic to receive endorsement from a credible awards body like Best in Biz."
DisclosureNet is extremely proud of these exciting accomplishments, and would like to thank its employees, board members and other stakeholders for their support and contributions. The company will continue to apply for awards based on all aspects of the business including product, brand, and user experience.
™ DisclosureNet is a trademark of DisclosureNet Inc.
Media Contact:
Lauren Triance-Haldane | PR Specialist, DisclosureNet™
l.triance-haldane(at)disclosurenet(dot)com
416-916-8798 ext. 167 | Toll free: 1-866-974-3638
About DisclosureNet™
DisclosureNet™ is an online solution that helps business professionals unlock intelligence in global corporate disclosure filings. Founded in 2002, DisclosureNet™ uses innovative technology to make it easy to find, store, and share global public disclosure information, while providing a secure platform for knowledge collaboration. To learn more about DisclosureNet™, please visit http://www.DisclosureNet.com.
About MarCom Awards
Administered and judged by the Association of Marketing and Communication Professionals, MarCom Awards is a creative competition for any individual or company involved in the concept, writing and design of print, visual, audio and web materials and programs. The mission of the MarCom Awards is to honor excellence and recognize the creativity, hard work and generosity of marketing and communication professionals. http://www.marcomawards.com
About Best in Biz Awards
As the only independent business awards program judged by members of the press and industry analysts, Best in Biz Awards honors companies, teams, executives and products for their business success. Any company from any industry based in or operating in U.S. or Canada is eligible to enter any of the more than 40 company, team, executive and product award categories. http://www.bestinbizawards.com