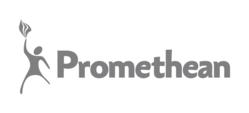 "We are grateful to NABSE and Promethean for their donation, which will have a direct benefit to thousands of students across the district," said Metro Schools' Director Dr. Jesse Register.
Nashville, TN (PRWEB) November 14, 2012
To continue building upon the recent rise in graduation rates and boost parental involvement throughout Metro Nashville Public Schools, the National Alliance for Black School Educators (NABSE) and Promethean are making an investment of more than $150,000 in interactive classroom technology and professional development to the Metro Nashville Public Schools. The donation is part of an annual program by NABSE and Promethean to close the achievement gap by modernizing classrooms and boosting parental engagement.
This annual donation is made to the school district of the host city of the NABSE Annual Conference. Approximately 2,000 educators and corporate representatives will convene the 40th NABSE Annual Conference at the Gaylord Opryland Hotel in Nashville, November 14-18, to identify and adopt best practices in teaching and learning. The first donation was made in November 2011 to the City of New Orleans and another is planned for the 2013 Annual Conference in Detroit.
"Strong schools are part of the foundation that builds successful and vibrant communities. We are grateful to NABSE and Promethean for their donation, which will have a direct benefit to thousands of students across the district," said Metro Schools' Director Dr. Jesse Register.
The donation will immediately turn classrooms in fifteen (15) Nashville schools into modern-day learning centers complete with interactive whiteboards (ActivBoard), touch-screen interactive tables (ActivTable), hand held student response devices (ActivExpressions), and educational software. Schools receiving the donation include: Napier Enhanced Option Elementary, Harris-Hillman Exceptional Education School, Ross Elementary, Neely's Bend Middle, Dodson Elementary, Old Center Elementary, Oliver Middle, Bordeaux Enhanced Option Elementary, J.E. Moss Elementary, Gower Elementary, McMurray Middle, Shwab Elementary, Caldwell Enhanced Option Elementary, Madison Middle, and the Martin Professional Development Center.
"Our teachers and students are thrilled to receive this donation. This influx of technology will be a tremendous asset to our instructional program and significantly expand the number of model classrooms available to teachers for delivering 21st century lessons," said Dr. Kecia Ray, executive director for Metro Schools' Learning Technology Department and the president-elect of the International Society for Technology in Education (ISTE). "I have every confidence that our teachers will leverage this investment to motivate students and help them build the skills necessary for life-long success."
"We believe that education is a civil right and are extremely pleased to join Promethean in making this investment of instructional, interactive equipment to modernize classrooms throughout Nashville," said Dr. Carrol A. Thomas, NABSE President and former Superintendent of Beaumont Independent School District, Texas. He added, "With today's announcement, we hope to do more than improve the infrastructure of the classrooms. We want to boost the spirit of the entire school community and work hand-in-hand with parents to ensure that the unique needs of all African-American children are met and to build strong school-to-home programs to better engage parents."
As part of the donation, Promethean will train teachers on how to effectively use the technology to boost learning productivity, engage and motivate students and transform how lessons are delivered. Teachers will also have access to thousands of digital resources from Promethean Planet, a collaborative online community dedicated to improving teaching and learning via interactive technology.
"With today's announcement, we are demonstrating our commitment to education and helping the District to ensure that all students have access to quality education. But, this is only one part of our mission. We know, based on our work with the National PTA, that parental engagement is the single greatest approach to keeping students in schools and helping them achieve to their greatest potential," said Jim Marshall, CEO of Promethean. "We look forward to continuing our work with the district, NABSE and the National PTA to help boost family engagement across all schools in the district."
Promethean's award-winning pen and touch-screen interactive whiteboards (ActivBoards) will be placed in core curriculum and special needs classrooms. Select schools will receive the ActivTable, the newest collaborative learning solution. Each school will also get a set of ActivExpressions, handheld personalized learning devices teachers use to gather instant feedback on student comprehension and understanding.
Promethean's local partner, PCS, has generously offered to install the equipment and will also support professional development activities for no cost to the District.
About Metropolitan Nashville Public Schools
Metropolitan Nashville Public Schools serves 81,000 students with the goal of being the first choice for families in Nashville and Davidson County. The governing body for MNPS is the Metropolitan Nashville and Davidson County Board of Public Education, a nine-member group elected by residents of Metropolitan Nashville. For more information, please visit http://www.mnps.org
MNPS Press Contacts:
Olivia Brown, MNPS, 615-259-8405
olivia.brown (at) mnps (dot) org
Cynthia J. Graddy, NASBE, 202-608-6316
cgraddy (at) nabse (dot) org
About NABSE
The National Alliance of Black School Educators, founded in 1970, is the nation's largest network of African American educators with a mission to improve the educational accomplishments of African American youth.
NABSE Press Contact:
Cynthia J. Graddy, 202.608.6316
cgraddy (at) nabse (dot) org
About Promethean
Promethean. Spark Inspiration.
Promethean (LSE: PRW) is a global education company. We create, develop, supply and support interactive education and training solutions for schools, businesses and governments. Our products and services are raising learning standards, revolutionizing the way people learn and collaborate, making them more engaged, empowered and successful and thereby unleashing human potential. Headquartered in the UK, Promethean World Plc is listed on the main market of the London Stock Exchange. More information about Promethean is available at: http://www.PrometheanWorld.com
Follow us online:

Promethean Press Contacts:
Jodie Pozo-Olano
Tel: 1 678-762-4568 / Mobile: 1 540-270-7819
Email: jodie.pozo-olano (at) prometheanworld (dot) com
Gaynor Harper
Tel: +44 (0)1254 290 739 / Mobile: +44 (0)7800 662680
Email: gaynor.harper (at) prometheanworld (dot) com