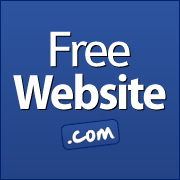 New York, NY (PRWEB) November 15, 2012
Every wedding planner needs a business advantage, and FreeWebsite.com released an article today showing how its wedding planner website templates can get wedding planners the exposure they need. A proactive wedding planner can get a professional website for free even if she has no web design skills.
"The wedding planner business is extremely competitive," said a spokesperson for FreeWebsite.com. "That is why you need to let the web design engineers at FreeWebsite.com utilize their wedding planner website templates to help you create the online presence you need to compete."
FreeWebsite.com has wedding planner website templates that will give any wedding planner a professional Internet presence. Each free website comes with an editing portal that can be used to update bridal show schedules or add pictures of the weddings that a planner has organized in the past.
The marketing professionals at FreeWebsite.com are local Internet marketing experts. They can take their wedding planner website templates and create a website that will show up in the local search results for major search engines such as Google, Bing and Yahoo. The FreeWebsite.com service is the competitive edge that every wedding planner needs.
About FreeWebsite.com: FreeWebsite.com breaks down barriers to website ownership by providing attractive, easy to maintain websites, complete with content, at a low price. To learn more, visit FreeWebsite.com.