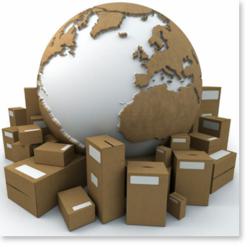 Atlanta, GA (PRWEB) November 16, 2012
A-1 Express, a recognized leading same-day courier throughout the US, announces easy online setup of new accounts for customers. Whether personal or business, A-1 Express has made strides to create a superior customer experience and customer loyalty within the courier industry. The company prides itself on providing the highest level of same-day delivery .
The access to set up a new account is easily located on the A-1 Express home page. A customer can click on the main tab titled "New Account" or select the "Open A New Account" link. With three easy steps, a client can have a new account created. The first step is the set up of a customer's user name, password, and password hint, in case of forgetting their password. Next, the customer completes the contact information form in its' entirety. Then the customer is able to provide their billing address, if different, to create the new account.
The customer can assign a debit/credit card to the new account for quick order processing. They can also choose whether to assign their billing address to be their default shipping address. The nationwide courier offers several benefits to opening a new account. Account holders receive their courier service at a discounted rate than non-account holders. Account holders also have access to the A-1 Express Rewards Points Program and customer care initiatives.
A-1 Express is a leader in courier, distribution and transportation services nationwide. From packages to palletized freight, A-1 Express services over 1,500 clients with on-time deliveries and the latest in courier technology. From their headquarters in Atlanta, Georgia, the same-day courier is a one-stop source for quality courier logistics and solutions.