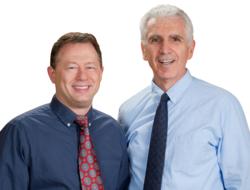 There are important initiatives moving through the education profession that will change it forever
Palm Beach Gardens, Florida (PRWEB) November 15, 2012
Leading education researcher and author Robert J. Marzano, in partnership with Learning Sciences Marzano Center for Teacher and Leadership Evaluation, will focus on answers to the country's most pressing educational questions this summer at Building Expertise 2013: 2nd Annual International Marzano Conference in Orlando, Florida. Recent national policy initiatives, such as implementation of Common Core State Standards, teacher evaluation, and school leadership evaluation, have raised new questions about the future of public education. This international conference is the next step in answering those questions, offering the education community the most comprehensive look available at the future of school districts, schools, administrators, teachers, students, and the development and achievement of all.
"There are incredibly important initiatives moving through the education profession that will change it forever," explains Michael Toth, CEO of Learning Sciences International. "In the long run, if implemented correctly, initiatives like Common Core and teacher evaluation will have a positive effect on students, teachers, schools, and even the U.S. economy. But in the short term, these improvements may cause anxiety – which is always the case with large changes to any system. The information we're sharing at this conference is the next step in bringing educators together. We want to make certain that initiatives such as Common Core State Standards, teacher evaluation, and school leadership evaluation are implemented with fidelity, in ways that really do improve our schools, rather than being merely a matter of compliance."
Featuring keynote addresses and a special Common Core presentation and discussion by Dr. Marzano, the conference also features breakout sessions covering pressing issues in professional development: classroom strategies that drive student achievement, successful implementation of new evaluation systems, data analysis, building observer reliability, and much more. Dr. Mike Schmoker, author of Focus: Elevating the Essentials to Radically Improve Student Learning, will host a special session. Registration is now open at the Marzano Conference website.
The conference will be held at the world-class DoubleTree by Hilton Hotel at the Entrance to Universal Orlando, Florida.
Learning Sciences Marzano Center, located in Palm Beach Gardens, Florida, promotes excellence in public education by providing and developing next-generation teacher and leadership evaluation tools and training. Built on a foundation of expert research into best practices in partnership with national researcher and author Robert Marzano, the Center identifies, develops, and disseminates cutting-edge resources in educational best practices. Their goal is to support teachers to be highly effective, lifelong learners, and in doing so, to significantly impact student growth and achievement over time.
Robert Marzano, PhD is a nationally recognized education researcher, speaker, trainer, and author of more than 30 books and 150 articles on topics such as instruction, assessment, writing and implementing standards, cognition, effective leadership, and school intervention. His practical translations of the most current research and theory into classroom strategies are widely practiced internationally by both teachers and administrators. He is Executive Director of Learning Sciences Marzano Center.