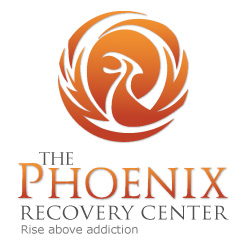 The fundamental difference of The Phoenix Recovery Center is the increased likelihood of recovery that we base on proven success factors.
South Jordan, Utah (PRWEB) November 16, 2012
The Phoenix Recovery Center, providers of individualized residential inpatient treatment programs, has recently opened a new facility in South Jordan, for individuals struggling in drug and alcohol addiction. The new center offers 30, 60, and 90-day residential treatment options and delivers personalized programs and services designed for patients to overcome addiction and achieve sustained sobriety.
"The fundamental difference of The Phoenix Recovery Center is the increased likelihood of recovery that we base on proven success factors," stated Jake Shoff, President of The Phoenix Recovery Center. "Factors include tailored treatment programs, resolution of the root cause, comprehensive support, integration of the 12 step principles and life-skills training that create new pathways to personal achievement. The fact that we have such a successful model and a support staff, not only unmatched in their field, but also passionate about total behavioral health. They deeply care about each person they work with and that makes all the difference."
The new facility is conveniently located just 20 minutes south of Salt Lake City and provides patients with the serenity of mountain and valley views while in recovery. "The new center is something we are very proud to offer our clients and certainly compliments our treatment program in a very encouraging way," stated Jake. The brand new Phoenix Recovery Center gives each residence just about everything you would want to make them feel at home and comfortable while in recovery. Amenities include double occupancy furnished rooms, common areas that include dining with prepared meals, movies, shuttle service to close by gym, outdoor fire pit with sitting areas and much more. The new residence has several recreational and community activities, and the tranquil views of the surrounding mountains and the Salt Lake valley has a soothing, calming atmosphere that is very conducive to residents in treatment.
About The Phoenix RC:
The Phoenix Recovery Center's mission is to provide residents with all the necessary tools to implement success and longevity in living a Happy, Sober and Productive life. They offer, through intensive treatment, the opportunity to "Rise above Addiction." The company's areas of specialization include Treatment and recovery of Substance Abuse, Addictions, Dual Diagnosis, co occurring disorders, drug and alcohol abuse and Relapse Prevention. The new Recovery Center is another outstanding example of the company providing new enhancements and innovation to their already successful rehabilitation programs. The Phoenix RC also delivers aftercare group meetings, individual counseling, family support, couples and family counseling as well as unlimited alumni support. Backed by a fully accredited team that includes PhD licensed mental health counselors, admission and program professionals, The Phoenix RC is your source for the best professional rehabilitation services in the Salt Lake valley. For testimonials or more information visit http://www.ThePhoenixRC.com or contact the company directly.
Contact Information:
Admissions 801-999-0749
Like us on Facebook