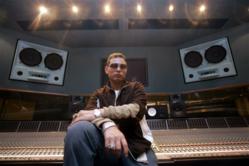 I am happy to have an experienced corporate oriented management team behind me. This is exactly what I was missing in my career, I am sure other artists can relate.
Ft. Lauderdale, FL (PRWEB) November 14, 2012
Scott Storch's knack for producing hits is undeniable.  His one of a kind keyboard riffs, create a dynamic sound which clubs and the music masses obsess over.  Producing the industries most influential beats and collaborating with artists such as; Dr. Dre, Fat Joe,  Beyonce, Aloe Blacc, Lil Wayne, Chris Brown, 50 Cent, Eve, Lil Kim and many more.  Storch's two year hiatus to deal with personal issues including a stint in rehab, as well as legal responsibilities, has given Storch the downtime and focus to create new partnerships and form new alliances, which will take the hip-hop industry by storm. Storch's latest project is Florida based management company, Storch Music. The management company is anticipating major collaborations with the industries hottest artists.
 
"I am happy to have an experienced corporate oriented management team behind me. This is exactly what I was missing in my career, I am sure other artists can relate." says Scott Storch about Storch Music. The company produces, manages and represents some of the hottest artists in the industry. Before Storch Music, the popular producer began his career in the 1990s as an 18 year old keyboardist for the Roots.  The young Scott Storch quickly rose to the top, as one of hip-hops best keyboardists.  After being discovered, and managed by Derek "LA" Jackson, Storch's career skyrocketed.  Connecting with Dr. Dre in 1999 to lay down the keyboard riff that anchored Dre's comeback single "Still D.R.E." featuring Snoop Dogg, put Storch's career on a fast track.  He co-produced the single "X" by Xzibit  and 3 Snoop Dogg tracks to cement his reputation as a talented young producer.  Dr. Dre has said "Scott is the only producer to co-write with me that went on, without me, to become great."  Storch believes there are four elements necessary to create a hit; realness, simplicity, catchy hook and bounce.  Scott Storch has produced and co-written hundreds of hits over the span of his career, and the number continues to grow.
 
What has Scott Storch been up to these past two years on hiatus?  Besides clearing his name, and rebuilding his fortune, Storch has been in the studio, producing and collaborating with the hottest names in hip-hop.   Spending most of his time on the West Coast, Storch is eager to head back to Miami, a place where he once called home, to implement new partnerships and new sounds.  Storch Music, is in the process of building new collaborations and is said to launch in December 2012. Fans around the world can rest assured that there will be more gold, platinum and multi-platinum records, laced with Scorch's original beats, courtesy of Storch Music.
 
Welcome to the new STORCH MUSIC.
 
About Scott Storch:
Scott Storch (born December 16, 1973) is a Canadian born record producer. He has found success in many genres of music, particularly hip hop, pop, and R&B. He has his own record label, Storch Music Company and his own music production company called Tuff Jew Productions LLC. His latest collaboration is Storch Music, a Florida based management company.
Storch has produced for a variety of artists including Dr. Dre, Ice Cube, Tag Team Music, Fat Joe, Ja Rule, Mariah Carey, Toni Braxton, Raven Symone, Jadakiss, Daddy Yankee, Eminem, Christina Aguilera, Nas, T.I., Lil Wayne, Nelly, Paris Hilton, Jessica Simpson, Beyoncé, Brooke Hogan, LeToya Luckett, Danity Kane, The Game, Tha Realest, Chamillionaire, Ras Kass, Chingo Bling, Kelly Rowland, Teairra Mari, Chris Brown, 50 Cent and many more.