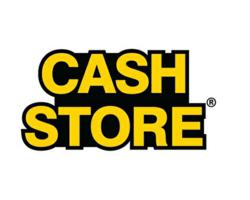 We want to do what we can to support the critical response effort that Waves For Water has undertaken to help these communities in need." - Trevor Ahlberg, CEO
Irving, TX (PRWEB) November 15, 2012
Cash Store, a Texas based consumer financial services provider, announced that it will donate funds to support the Hurricane Sandy relief efforts being undertaken by Waves For Water, a nonprofit organization, which is assisting storm-wrecked communities along the Northeastern seaboard.
Founded by humanitarian and former professional surfer Jon Rose, Waves For Water typically implements projects that provide access to clean water in impoverished countries around the world. In the wake of the devastation caused by Hurricane Sandy, Waves For Water has launched a multi-phase operation to assist damaged coastal communities. Waves For Water is mobilizing the global surf community and others who want to support the families and businesses impacted by the hurricane.
The operation's first phase will provide essential supplies such as food, water and blankets that will sustain affected residents until the infrastructure is restored. In the second phase, Waves For Water will focus on removing debris and damaged property. The last phase will cover rebuilding impacted communities by helping local families restore their homes. Waves For Water will initially focus its response in decimated communities in New Jersey and New York.
"All of us at the Cash Store are saddened by the loss of life and devastation caused by Hurricane Sandy," said Trevor Ahlberg, CEO. "We want to do what we can to support the critical response effort that Waves For Water has undertaken to help these communities in need."
Cash Store encourages others to support Hurricane Sandy relief efforts through either donations or volunteering. Those who would like to donate directly to the Waves For Water operation should visit the organization's website, http://www.wavesforwater.org/.
About Cash Store
The Cash Store is a trusted financial lending company with more than 280 locations across the country. We specialize in providing customers with a fast and convenient way to help meet unexpected financial expenses. For more about our services, visit us at http://www.cashstore.com.