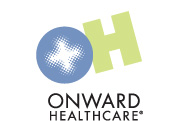 Wilton, CT (PRWEB) November 15, 2012
Onward Healthcare, one of the leading providers of travel therapy jobs in the United States, has released a state-by-state physical therapist salary guide. The first publication of its kind in the industry, the guide compares the annual salaries for permanent PT positions to the yearly equivalent earned by travelers.
Available for viewing or download in a convenient infographic format, the guide compiles data put forth by the Bureau of Labor and Statistics and Paycasle.com, juxtaposing them with the company's own in-house data for physical therapists (as well as physical therapy assistants). Released on the heels of a Forbes report that shows that the demand for physical therapists is "critically high", with only a 0.4% overall unemployment rate, the exceptionally high salary travelers can expect to earn is a strong indicator of just how in demand the profession has become.
"This guide lays bare something that many who work in physical therapy don't fully realize – just how much more there is to be earned in a traveling position," said John Martins, President of Onward Healthcare. "It's a highly lucrative transition – and the professional experience that a traveler gains by working in multiple facilities can't be gained that quickly in any other way."
When adjusted for the cost of living, several states stand out as exceptionally high-paying areas. This is particularly true in Iowa, Minnesota, and Texas, where travel PTs are paid significantly more than those working in Delaware, and nearly as much as they would earn in California.
"If you love your state, working as a 'local' traveler is also a great option," said Michael Dennis, VP of Allied Staffing at at Onward Healthcare. "For example, if you're a PTA in Mississippi and you switch from a permanent position to a traveling one, it's feasible that you could double your salary – while still living in the same state!"
Having recently celebrated ten years of successful business, Onward Healthcare has been making waves in the healthcare community in the past few months. The summer saw the launch of their new, improved website, recertification with the Joint Commission and acceptance into the Better Business Bureau's accreditation program. The company is also in the final stages of their "Traveler's Photo Contest" for travel nurses and allied healthcare professionals and recently launched a dedicated Pinterest page for travel professionals.
About Onward Healthcare
Onward Healthcare is a leading provider of integrated travel and local per diem staffing and travel nurse jobs for registered nurses, allied health professionals (including physical therapists, occupational therapists, speech-language pathologists, et. al.), advanced practice professionals, international candidates, and vendor-managed services for large healthcare systems.
The company currently provides staffing in all 50 states – including hospitals, outpatient clinics, magnet facilities, government facilities, schools, and long-term care facilities. Founded in 2002, Onward Healthcare is headquartered in Wilton, CT, and maintains regional operations in Solana Beach CA, Englewood, CO, Deerfield Beach, FL, Livingston, NJ, Mount Laurel, NJ, Albuquerque, NM, and Melville, NY.