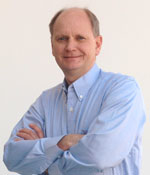 "There are many ways to legally avoid taxes and save on your tax bill. Most of them require a good knowledge of the tax code and record keeping. Tax evasion is just an easy and ineffective solution to a tax problem."
Siesta Key, FL (PRWEB) November 15, 2012
Tax evasion may seem tempting with the threat that everyone's taxes are on the rise. Attorney at Law, and tax expert, Lee R. Phillips, addresses this topic in a newly released article by LegaLees Inc. Mr. Phillips notes that, "With the fiscal cliff looming in the future, tax increases seeming ever more probable, many are looking for a way out of a big tax bill. Tax evasion is not the answer."
In the article Mr. Phillips tells the story of a man came to his office several years ago. This man was a shadow of what he could be. He had been evading taxes for five years and he no longer had any piece of mind. He feared what was to come and had no desire to get ahead for fear he would lose everything. He notes that, "Tax evasion is not a good solution."
Mr. Phillips describes several of the popular tax evasion techniques that are sure to land the user in trouble. While tax evasion is not a reasonable way to save on taxes, tax avoidance is. Tax avoidance involves using legal deductions to lessen the tax bite. Mr. Phillips points to the highly respected Judge Learned Hand who said in 1947, "there is nothing sinister in so arranging one's affairs as to keep taxes as low as possible." Tax avoidance involves making those arrangements.
Mr. Phillips also notes, "There are many ways to legally avoid taxes and save on your tax bill. Most of them require a good knowledge of the tax code and record keeping. Tax evasion is just an easy and ineffective solution to a tax problem."
For a better idea, LegaLees has published a list of 10 Tax Tips to help people use the law correctly to save money on taxes.
Mr. Phillips is an attorney who serves as a counselor to the Supreme Court of the United States. He finds fulfillment in helping other people apply the law, not only to provide asset protection and estate planning, but to use it to structure businesses and save taxes. He is the author of 11 books, along with his latest book Guaranteed Millionaire. He has written hundreds of articles for professional publications, assisting them in finding various strategies to help their members use the law to protect their property, save taxes and make additional money.
LegaLees is a legal self-help publishing company that was founded in 1982. It produces products designed to help people understand the law and better structure their personal and business affairs to protect assets and prevent legal disasters that can strike at any time.