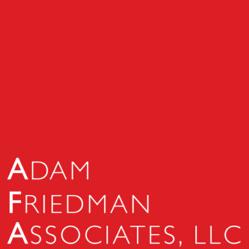 New York, NY (PRWEB) November 15, 2012
Public and investor relations firm Adam Friedman Associates ("AFA") today launched its new website; http://www.adam-friedman.com. The redesigned site includes updated content as well as improvements in navigation, appearance and accessibility.
The site's homepage welcomes visitors with bold new colors, a clean uncluttered design, and featured case studies centered on the firm's mission to align strategic communications with business objectives. The site was designed using SEO best practices to ensure a strong presence on search engines, which is critical in today's online environment.
The website offers new features including:

An in-depth look at the breadth of services AFA provides to its clients
Links to up-to-date social media accounts providing relevant industry new
Featured case studies that exemplify AFA's unique approach to client challenges
A sleek user-interface, seamless navigation, and easy-to-access content and resources
"It was time for a comprehensive restructuring of the online window to our services," said Adam Friedman, principal of Adam Friedman Associates. "Our site reflects the unique and creative thinking and efforts of the AFA team and will allow us to provide current and potential clients with a clear, steady source of relevant news and information."
About Adam Friedman Associates
Founded in 1999, Adam Friedman Associates ("AFA") is a leading independent public relations firm headquartered in New York City, specializing in corporate and financial media relations, investor relations, branding, social media, crisis communications and corporate communications. AFA provides both strategic counsel and tactical support to both public and private companies around the world. For more information, visit http://www.adam-friedman.com or call 917.675.6250.