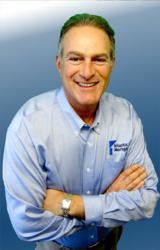 While mortgage rates continue to hover around record lows, we must continue to develop our sales and support teams to handle the increased purchase and refinance volume.
Brookfield, Wisconsin (PRWEB) November 15, 2012
Inlanta Mortgage continues its expansion with six new employees and a promotion in the funding department. Over the past month, Inlanta has added two sales staff, three support staff and an intern at the corporate office.
The Manchester, N.H. office hired new Loan Officer Mark Coder and Junior Processor Danielle Rollins, while the Newington, N.H. branch added Loan Officer Michael Lewis to their team. The Appleton, Wis. branch also expanded with the addition of Processor Kyle Sommer.
Accounting Assistant Liz Labodda and Financial Intern Jared Wittman were both welcomed to the corporate office in Brookfield. Labodda will assist the accounting department with appraisals, invoices, customer loan payments and act as a backup to the department. Wittman recently graduated from Waukesha Technical College and will he will train to gain experience within multiple departments including central processing, underwriting and funding.
Lead Shipper, Melissa Dickinson was promoted to post closing supervisor, where she will be responsible for overseeing the timely delivery of loans to the investors, coordination and completion of all investor post funding issues, final documents and government insuring.
Inlanta is still looking to fill many new positions at both the corporate and branch level. Open positions at the corporate office include a shipping coordinator, a closing coordinator and experienced processors and underwriters. The Brookfield North branch is currently looking for a new loan officer and loan officer assistant. A complete list of open positions and their descriptions can be found online at http://www.inlanta.com/job-openings.
"We are fortunate to continue our path of growth during such challenging economic times. We are adding quality sales staff and only the best support staff to help our producers," President Nicholas DelTorto said. "While mortgage rates continue to hover around record lows, we must continue to develop our sales and support teams to handle the increased purchase and refinance volume."
About Inlanta Mortgage
Headquartered in Brookfield, Wis., Inlanta Mortgage was established in 1993. The company has grown to 33 branches in 15 states with over 220 employees. Inlanta Mortgage provides its partner branches with Fannie Mae/Freddie Mac agency products, as well as a full suite of jumbo and portfolio programs. The company is delegated FHA/VA, FHA 203K and USDA approved.
Inlanta Mortgage was named a Top Workplace in 2012, has been listed on Mortgage Technology's Top 25 Tech Savvy Lenders List in 2012, 2011 and 2010 and Milwaukee Business Journal's "Top 25 Largest Milwaukee-Area Mortgage Banking Companies." Inlanta Loan Officers have also been named as Milwaukee Magazine's "Top Mortgage Professionals. Inlanta has also received the Platinum Million Dollar USDA Lender Award and was a finalist for the 2010 Mortgage Technology Award.
The Inlanta Mortgage platform supports high producing professional partner offices with the latest technology and product menu focused on unsurpassed service and quality to both the consumers and employees. Inlanta takes pride in the highest level of honesty, integrity and ethics in all its business dealings. It is a member of numerous state Mortgage Bankers Associations and Lenders One, the largest cooperative of mortgage bankers in the nation. Inlanta is an accredited member of the Better Business Bureau with an A+ rating. For more information, please call Inlanta Mortgage at 262-439-4260, email info(at)inlanta.com.