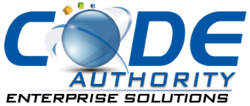 "This is truly a once in a lifetime opportunity for someone to get their business idea up and running."
Frisco, TX (PRWEB) November 16, 2012
A North Texas mom is the winner of a high tech competition and will be honored this Friday at an event hosted by Microsoft. Frisco based Code Authority (CA) designed an incubation program to help stimulate the area's economy. CA is a custom software development team that was looking for the best app ideas that the metroplex had to offer.
Single mother of three, Toni Thomas believes her winning idea is going to be life changing. "This can change the face of diabetes," she said. Thomas's app idea is to help diabetic children, their parents, caregivers and doctor's monitor their diabetic insulin measurement levels in near real-time. She came up with a web-based solution because her 13-year-old son is diabetic. Thomas, who works for Atmos Energy, says "being a single, working mom, I don't always have the time to take off when my child is sick. This app will prevent high and low blood sugar levels and avoid visits to the emergency room."
President of CA, Jason W. Taylor said, "Thomas's idea was selected because it was simple. She had strong subject matter experience, and the finished product could benefit a great many people."
Thomas will demonstrate her medical concept at the incubation winner launch event at the Microsoft Campus in Irving TX. Thomas along with her children, other family members and co-workers will all be there. Executives from Microsoft, Code Authority and representatives of the DFW Angel Investment and Venture Capital community will also attend.
CA provided Thomas with her own custom software design team to help turn her software application idea into a reality. Taylor says, "this is truly a once in a lifetime opportunity for someone to get their business idea up and running." She received about $7,000 in services, which are usually unattainable by unfunded start-ups. The program provided new technology and an environment that supported Thomas's start-up phase. She received a two-day concept Design Boot CampSM, proof of concept development, hosting and assistance with venture capital pitch presentations.
"Code Authority created an app incubation program to help people with great ideas get funded, and in the process foster business and job growth in our community," said Taylor.
CA's annual incubation program is open to the public. Next year's incubation program gets started January 1st. For more information visit the Code Authority Incubation page at (http://www.codeauthority.com/incubation.aspx).
Media contact:
Sarah Mix
smix(at)codeauthority(dot)com
214-774-4262