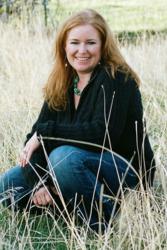 "I can't imagine a more fulfilling job than helping clients find and purchase their own piece of Paradise Valley," Jane explains with a smile.
Livingston, Montana (PRWEB) November 16, 2012
PureWest CEO, Stan Feagler welcomes Jane Tecca. "We are extremely proud to have Jane join our team covering the Livingston and Paradise Valley area. She is one of the area's top real estate agents and has deep roots in the local community. Jane brings a tremendous depth of knowledge and experience to our Livingston team and we look forward to servicing Jane's sellers and buyers under the PureWest – Christie's International Real Estate umbrella," says Stan.
Meet Jane Tecca, Real Estate Broker in Paradise Valley
For twenty-three years, Jane Tecca has been an ambassador for this region. As a full-time real estate professional, Jane has the expertise and market knowledge savvy buyers and sellers demand. Since 2005, Jane has leveraged her local insight to empower clients about the in's and out's of this unique market.
Jane explains her history in Paradise Valley: "Over twenty years ago, I fell head over heels in love with a professional bull rider. This third-generation born 'n bred Montanan became my husband. When deciding where to settle down, Tony convinced me there was no better place on earth [than Montana]." Raised on a family farm in rural South Dakota, Jane connected with Montana's wide open spaces, ranching spirit, and rugged beauty. Paradise Valley has been 'home' ever since.
Tony and Jane's 'herd' includes three children and several horses. When she's not in the office or out showing property to her clients, you'll find Jane in the barn. An avid rider, Jane actually cut her teeth in the brokerage business by bidding on her first team of horses as an 8 year old. Her stoic father, a rancher and auctioneer, nodded approvingly as she made her first deal.
Today, Jane deals exclusively with Paradise Valley real estate. From investment properties to recreational ranches and everything in between, Jane has built a thriving business based on trust and hard work. "I can't imagine a more fulfilling job than helping clients find and purchase their own piece of Paradise Valley," she explains with a smile. When asked about her successful repeat and referral business, Jane explains, " It's all about delivering top-notch, personalized, and professional service to my clients."