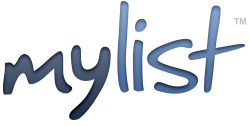 Thank you, Brady and myList, for joining us in making this difference in the world.
Phoenix, Arizona (PRWEB) November 15, 2012
Phoenix is making yet another major mark in the tech world with the launch of myList, the brainchild of entrepreneur and Channel Intelligence Chief Executive Officer Rob Wight. myList is a Facebook® social application that helps users discover, save and share things that matter among their Facebook friends. As presenting sponsor of the IRONMAN® World Championship in Kailua-Kona, Hawai`i, taking place early Oct., myList is off to a successful start: already, over 40,000 Facebook users are actively using the new app. But when the myList CEO talks about success, his first focus is on what the company has already been able to give.
Wight, CEO of myList, tells us, "The IRONMAN World Championship broadcast on NBC on Oct. 27 introduced viewers to the story of IRONMAN athlete Brady Murray, who races to raise awareness and funds to help Orphans with Down Syndrome find their way home. Inspired by Brady's story, the myList team was pleased to be able to partner with The IRONMAN Foundation to donate funding for one complete adoption, which was highlighted on the broadcast. In response to this coverage, thousands turned to myList to share Brady's story with their hundreds of thousands of Facebook friends, helping the message reach around the world. We would like to keep the sharing going until every child has found a home. Having a son with Down Syndrome myself, it is particularly meaningful to be able to have this part in changing the lives of these very special children."
Dave Deschenes, Executive Director of The IRONMAN® Foundation continues, "We are touched every day by the courage and generosity of IRONMAN athletes, and Brady's story is no exception. The IRONMAN Foundation was formed to make a positive difference in the communities where we hold events and in the lives of the athletes we serve, but it's not always possible to see the actual impact of our efforts. In this case, knowing that this one special little girl will be welcomed into a family who will love and care for her is incredibly rewarding. Thank you, Brady and myList, for joining us in making this difference in the world."
The IRONMAN World Championship presented by myList will be rebroadcast many times over the next several months. Please check your local listings for details.
To learn more about Brady Murray, and to help share his story, go to http://www.mylist.com/Brady.
Learn more about myList at http://www.mylist.com. For more information on IRONMAN, visit http://www.ironman.com.
Facebook® is a registered trademark of Facebook Inc.
About myList
myList is a free Facebook application that helps people discover, save and share the things that matter to them. myList transforms the social sharing experience from "crowd-sourced" picture viewing into a connected community of self-expression and discovery made up of things and people that matter. This provides an unprecedented opportunity for Facebook Pages of all kinds, including manufacturers and retailers, to share the things they make, sell, or recommend in a connected, contextual way with their Facebook audience. myList already provides product visibility and ecommerce opportunities for over 16 million products. myList is based in Orlando, Florida and Phoenix, Arizona. Key myList investors include ICG (Nasdaq: ICGE) and Aweida Capital Management. Experience myList by searching for it within Facebook or going to http://www.mylist.com.
About IRONMAN
The iconic IRONMAN® Series of events is the largest participation sports platform in the world. Since the inception of the IRONMAN® brand in 1978, athletes have proven that ANYTHING IS POSSIBLE® by crossing finish lines at the world's most challenging endurance races. Recognized for excellence through distinguished events, world-class athletes and quality products, World Triathlon Corporation (d/b/a IRONMAN), owner and operator of the IRONMAN® Series, has grown from owner of a single race to a global sensation with more than 190 events across five unique brands: IRONMAN®, IRONMAN 70.3®, 5150™ Triathlon Series, Iron Girl® and IronKids®. For more information, visit http://www.ironman.com.
About The IRONMAN Foundation
Since its inception in 2003, The IRONMAN Foundation® has made philanthropic contributions of more than twelve million dollars to numerous non-profit beneficiaries worldwide. The mission of The IRONMAN Foundation is: To leave IRONMAN's legacy through philanthropy, voluntarism and grant making; by supporting various athletic, community, education, health, human services and public benefit non-profits organizations around the world. The IRONMAN Foundation is a US registered 501(c)(3). For more information, contact info (at) IRONMANfoundation (dot) org.