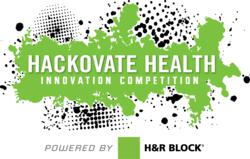 Kansas City, MO (PRWEB) November 15, 2012
With a new era of health care on the doorstep and more than three out of four consumers unaware of the role of the 2012 tax return on their health care coverage next fall, H&R Block and early-stage business incubator and startup accelerator Think Big Partners announce the creation of Hackovate Health 2013. The competition is designed to identify innovative mobile, online, social and other applications that help consumers navigate the new healthcare landscape.
"There are significant financial considerations for millions of consumers under the new health care rules, including who qualifies for subsidies," said Bill Cobb, President and Chief Executive Officer of H&R Block. "Technology-based innovation has the potential to address many of the consumer-based financial implications that stem from the rollout of the new health care law."
Teams, big and small, are encouraged to compete in the three-month long competition, which culminates in H&R Block identifying 10 teams to convene in Kansas City in February to turn their promising ideas into new companies. The Hackovate process will involve coaching and mentoring from business, policy and investor community leaders in the entrepreneurship and healthcare arenas. Additionally, prizes courtesy of H&R Block will be awarded to the top three innovative ideas as determined by a panel of judges.
"Rising health care costs remain one of the largest expenses facing Americans today," said Kushagra Saxena, Chief Strategy Officer at H&R Block. "That is one reason H&R Block is proud to be the power behind Hackovate Health—to support innovation and the startup community in identifying solutions that address our clients' core healthcare reform needs."
"As an early-stage technology accelerator, we see a lot of great ideas every day," says Herb Sih, co-founder and managing partner of Think Big Partners. "Having the ability to work with an innovative company like H&R Block is an extremely unique opportunity for entrepreneurs. This is the chance for entrepreneurs to solve a specific problem and the opportunity to work with the strength, expertise and leadership of H&R Block."
Entrepreneurs are encouraged to submit their innovative ideas from November 19, 2012 until January 27, 2012 on the Hackovate Healthcare website (to be live online soon). Ten finalists will be announced in late January and will participate in the hackathon portion and undergo coaching, mentoring and the selection process. Hackovate will conclude on February 26, 2012 with entrepreneurs presenting their solutions during the grand finale at Union Station in Kansas City, Missouri.
About Think Big Partners
Think Big Partners is an early-stage startup accelerator and mentorship-based collaborative network located in Kansas City, Missouri. Think Big Partners has successfully launched or grown over 150 successful companies with its creation of coworking spaces (bizperc), entrepreneurial conferences (Think Big Kansas City and iKC), essential services, startup resources and funding (Think Big Ventures). To learn more about Think Big Partners, please visit http://www.thinkbigpartners.com.
About H&R Block
H&R Block, Inc. is the world's largest tax services provider, having prepared more than 600 million tax returns worldwide since 1955. In fiscal 2012, H&R Block had annual revenues of $2.9 billion and prepared 25.6 million tax returns worldwide. Tax return preparation services are provided in company-owned and franchise retail tax offices by nearly 100,000 professional tax preparers, and through H&R Block At Home™ digital products. H&R Block Bank provides affordable banking products and services. For more information, visit the H&R Block Online Press Center.
###