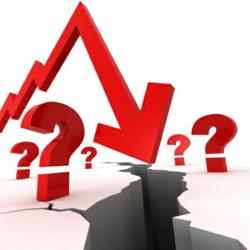 One of the most important things for all investors to remember is that the global economy is tightly tied together.
New York, NY (PRWEB) November 15, 2012
In a recent Investment Contrarians article, editor and financial expert Sasha Cekerevac reports that the International Monetary Fund (IMF) estimates Japan's government debt, as a percentage of gross domestic product (GDP) for 2012, to be approximately 230%. He adds that this compares to the U.S. government debt estimate for 2012, as a percentage of GDP at 107%, the United Kingdom (U.K.) at 88%, Spain at 90%, Greece at 170%, and Italy at 126%. (Source: International Monetary Fund, last accessed November 12, 2012.) As Cekerevac notes, from Europe to Asia, in spite of trillions of dollars of government debt incurred through the implementation of stimulus plans, the global economy can't accelerate.
"One of the most important things for all investors to remember is that the global economy is tightly tied together," states Cekerevac. "Gone are the days when one country could, in isolation, remain immune to the effects of the global economy."
Cekerevac states that these numbers reveal several things, including the fact that increased spending is not the answer to generating long-term growth. This means that past policies of spending more than you take in from revenue simply do not work, he says.
"Now, the situation is different when the global economy is operating extremely poorly or is in the middle of a financial crisis, and when increasing government debt to facilitate a transition period does make sense over a short period of time," reasons Cekerevac. "The problem is that this must be short-term, which must be more than offset by taking in surpluses at all other periods."
The Investment Contrarians expert concludes by suggesting that one measure that might make sense to contain the future growth of any government debt is an almost automatic system in which the level of surplus of deficit is a reflection of GDP growth.
"For example, when the GDP grows past a certain amount, surpluses are mandated, and when the GDP is below a threshold, indicating a recession, budget deficits are allowed over a very short period of time and government debt is allowed to grow," Cekerevac explains. "However, as soon as the 'crisis' period is over, a balanced budget is then mandated and, ultimately, surpluses, when the economy regains its trajectory."
To see the full article, and to get a real contrarian perspective on investing and the economy, visit Investment Contrarians at http://www.investmentcontrarians.com.
Investment Contrarians is a daily financial e-letter dedicated to helping investors make money by going against the "herd mentality."
The editors of Investment Contrarians believe the stock market and the economy have been propped up since 2009 by artificially low interest rates, never-ending government borrowing, and an unprecedented expansion of our money supply. The "official" unemployment numbers do not reflect people who have given up looking for work, and are thus skewed. They believe the "official" inflation numbers are also not reflective of today's reality of rising prices.
After a 25- to 30-year down cycle in interest rates, the Investment Contrarians editors expect rapid inflation caused by huge government debt and money printing will eventually start us on a new cycle of rising interest rates.
Investment Contrarians provides unbiased research. They are independent analysts who love to research and comment on the economy and investing. The e-newsletter's parent company, Lombardi Publishing Corporation, has been in business since 1986. Combined, their economists and analysts have over 100 years of investment experience.
Find out where Investment Contrarians editors see the risks and opportunities for investors in 2012 at http://www.investmentcontrarians.com.
George Leong, B. Comm., one of the lead editorial contributors at Investment Contrarians, has just released, "A Problem 23 Times Bigger Than Greece," a breakthrough video where George details the risk of an economy set to implode that is 23 times bigger than Greece's economy! To see the video, visit http://www.investmentcontrarians.com/press.