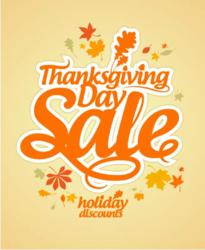 (PRWEB) November 15, 2012
Dhr.com announced that it launches hotel deals for Thanksgiving Day. Deals are available until 22nd of November and for USA destinations like New York, Las Vegas, Denver, Scottsdale, Disney World.
People in the United States of America celebrate every fourth Thursday in November as holiday, such as they celebrate Christmas and New Year. One of the most interesting things of this holiday is the symbol that comes to people's mind - Thanksgiving turkey. Every family sits together to have dinner and say prayers, what are they thankful for and what they wish. Besides the traditional dinner, people attend numerous parties and carnivals on the streets.
Travelers will have a chance to experience the atmosphere surrounding this day with dhr.com's offers but also be a part of the unforgettable parades that are held in New York, Las Vegas, Denver or Disney World.Las Vegas hotels for Thanksgiving have very notable discounts on dhr.com because more and more people want to enjoy that part of the year in this city famous for five star hotels and casinos.Thanksgiving hotels in New York are also very attractive as this city never sleeps, especially the live music events where some of the most popular bands and artists have their performance or the Parade Balloons where the traditional Felix the Cat balloon is over the streets. Dhr.com announced hotel deals for another interesting place to visit for this special day, Denver. This city has a lot of restaurants cooking specialties for Thanksgiving and one of the finest wine bars in the country.Booking a Thanksgiving hotel with dhr.com in Disney World is another interesting way to spend the Thanksgiving Day. From theme parks to resorts, this place has very interesting and amusing places to keep hold of young and old people. One of the things that must be seen is the American Adventure – 40 minutes play what presents the history of this day.
Seeing what dhr.com has to offer for Thanksgiving Day this year, many travelers can find many attractions by their taste. Booking Thanksgiving hotels in California, New York or other place to enjoy unforgettable time is easier with dhr.com.
Happy Thanksgiving!