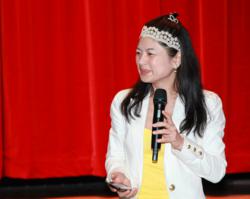 When I finally convinced them to tie the knot, you can see a changed person right in front of your eyes.
Los Angeles, CA (PRWEB) November 17, 2012
People who have never married have the highest risk of death in the United States.
A recent CBS report revealed that married couples tend to live longer and adapt better to health setbacks than their single counterparts.
A study by the Journal of Epidemiology and Community Health finds that people who have never married were 58 percent more likely to die than married people. And in further comparison, people who are widowed are 40 percent more likely to die, people who are divorced or separated are 27 percent more likely to die.
It seems single, divorced and widowed men or women simply have a higher mortality rate than their married counterparts.
"Being married drives a person to perform better in all aspects of life" says marriage expert Hellen Chen, who has personally match-made 50 couples and followed up with the couples' married lives afterwards.
Chen has frequently worked with men and women who have lost faith in relationships and given up on the aspect of marriage.
"When I finally convinced them to tie the knot, you can see a changed person right in front of your eyes." smiled Chen.
The transformation seems not limited to appearances.
According to the latest 2012 population report by US Census Bureau, married men between are getting higher salary than single men. This report also showed married women earning more wages than single women.
Chen witnessed many couples' lives transformed over a period of time and became more prosperous and how having babies, despite concerns about financial burdens, got couples to excel even better in their careers.
Chen's matchmaking and marriage theories were further proven by the recent Nobel Prize win of two American economists, Alvin Roth of Harvard University and Lloyd Shapley of the University of California Los Angeles, who applied the matchmaking process in scientific ways to medicine and to job seekers, and thus prove that correct matching improved the results for all involved.
"Men and women simply do better in careers and health when they are together." Chen added.
Chen wrote about the real-life stories of the couples she match-made in her book, "The Matchmaker of the Century."
This book was launched on Barnes and Noble recently and while debunking many marriage myths such as "romance ends where marriage begins," it struck a chord with readers and subsequently achieved #1 bestselling status in 6 categories: marriage, self-help, relationships, love and romance, self-improvement and parenting and family.