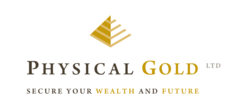 It has also been announced that during the annual gathering of the London Bullion Metal Association on Tuesday, gold was predicted to reach $1,843 an ounce by September
(PRWEB UK) 16 November 2012
Yesterday gold fell $3.01 an ounce to $1.723.04. However, amid tensions in the Middle East, experts are expecting the metal's appeal to improve once again. With Israeli strikes against the Gaza strip as well as a wider offensive threatened in the Palestinian enclave to stem rocket salvoes by Hamas militants, this should spark more support for bullion.
Similarly, the U.S. "fiscal cliff" is expected to boost the metal's appeal and inspire more buying from investors, due to a combination of government spending cuts and tax rises set to be introduced from early 2013.
With such extensive experience in the gold investment industry, the experts at Physical Gold are used to changes such as these, as well as predicting the next movements. A representative from the company explains the benefits of keeping up to date with such developments.
"We believe our specialist knowledge of the gold as well as general financial market allows us to have a unique understanding of the challenges faced by investors today."
It has also been announced that during the annual gathering of the London Bullion Metal Association on Tuesday, gold was predicted to reach $1,843 an ounce by September, with silver expected to get to $38.40.
Physical Gold Ltd is a leading UK gold dealer, helping investors diversify their portfolios with innovative investment solutions. Renowned for their ground breaking products such as the Sipp gold and Gold Accumulation Account, the firm specialise in providing customers with tailored assistance in sourcing the best gold for their personal requirements. Based in London, the team are BNTA accredited and have an unrivalled knowledge of the gold market as well as an exceptional understanding of the general financial markets.