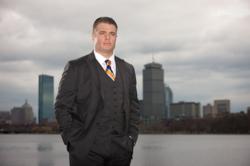 Deerfield Beach, FL (PRWEB) November 15, 2012
As a dozen of chief executives look to meet with President Barack Obama later this week, while the anxiety of massive layoffs and a potential recession looms over employment market. It is estimated that the fallout from the year-end "fiscal cliff," will create drastic job losses of 6 million over two years subsequently sending the jobless rate to around 11 percent. During the time when many companies and their executives are uncertain of what to expect and are reluctant for growth,
WMX Group is holding steadfast on its plan to extend their Wealth Management Division and bring 1000 Wealth Advisors on board within the next 24 months. Chairman and CEO of WMX Group Holdings, Inc. Mr. Thomas Anthony Guerriero stated, "We have always prided ourselves of being contrarian to the industry norms, and even through this adversity brought on by the Fiscal Cliff will be felt by many organizations, we feel strongly it will actually benefit us."
About WMX Group Holdings, Inc.
WMX is a publicly traded ISO Certified diversified holding company that oversees and manages a number of WMX Divisions. WMX is a company with a focus on creating, developing, and expanding their products and services across a portfolio of divisions.
Safe Harbor for Forward-Looking Statements
This press release contains forward-looking statements within the meaning of Section 27A of the Securities Act of 1933, as amended, and section 21B of the Securities and Exchange Act of 1934, as amended. Readers are cautioned not place undue reliance on these forward-looking statements, which are only predictions and only speak as of the date hereof. Forward-looking statements usually contain the words "estimate," "anticipate," "believe," "plan," "expect," or similar expressions and are subject to numerous known and unknown risks and uncertainties. These risks and uncertainties could cause the Company's actual results to differ materially those indicated in the forward-looking statements.
Investors are encouraged to carefully review regulatory filings prior to investment consideration. Past performance is no guarantee of future success or that there cannot be losses or business interruption. The Company is in a rapid growth sector that may or may not continue to grow in the future and therefore poses risks that may be different than other investments. Management regularly provides news and additional information believed to be true and accurate at the time of dissemination but has no requirement to modify, comment or change in the future should circumstance change or information prove to be inaccurate for any reason. Additionally, the Company makes every effort to comply with all applicable laws.
Contact:
WMX Group Holdings, Inc.
(WMXG:OTCBB)
Public Relations
info(at)wmxgroup(dot)com