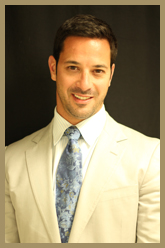 patients get all the 'fru-fru spa treatments they crave and I can rest knowing they are still receiving a worthy treatment and result.
Miami, Fl (PRWEB) November 15, 2012
Dr. Rian A. Maercks, medical director of the growing international destination the Maercks Institute, has taken spa treatments to a place they have never been. Dr. Maercks is an innovator and true celebrity beauty secret, but foremost he is a caring physician. "I really believe in transparency and delivering only truly efficacious treatments but my patient population has a high demand for indulgent spa secret treatments." Requests for oxygen facials, hydro facials electric lifts and the multitude of trademarked noninvasive devices has been rising in the doctor's elite medical practice. For quite some time Dr. Maercks has refrained from incorporating these treatments into his practice because of their lack of true efficacy. Dr. Maercks has, however, now found a nice place for them.
"I decided to offer these in demand spa treatments as a package that I directly supervise to ensure that tailored treatments for the individual patient are selected, I then participate in key parts of the spa treatment. patients recieve the same kind of light or energy based treatments that they might in a spa,but they are delivered by me in order to truly deliver a tighter neck or elevated brow or even subcutaneous fat reduction. I select between infrared, radiofrquency, ultrasound and other modalities and the doctor treatment just happens seamlessly while the patient is pampered, massaged and smothered in oxygen antioxidants and a completely tailored intervention. In this way, patients get all the 'fru-fru spa treatments they crave and I can rest knowing they are still receiving a worthy treatment and result."
While the MD aesthetic facial is no radical concept, it is truly different from the ineffective to even dangerous options some of Dr. Maercks' patients have been exposed to. There is also no question that The Maercks Institute does it right. Most of the experience takes place in a true technological feat of a massage chair that feels like a team of professionaly working together. The chair alone sets the mood and is only enhanced by the futuristic oxygen dome with aromatherapy, therefreshing oxygen jet application of antioxidants and light acids, hydro facial, problem spot microdermabrasion and the list goes on all while music of the patient's choosing is played. Dr. Maercks entry for the critical tweaking in the beautification process is seamless in the midst of massage music and the fresh faced feeling that leads to perma-grin.
The MD facial is designed to satisfy patients' hunger for all of the "celebrity facial secrets" and also deliver true results that deliver true value. It is the ultimate indulgent spa treatment and it actually delivers results!