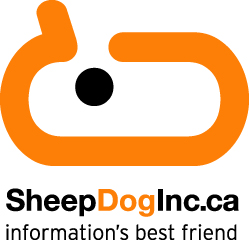 Halifax, N.S. (PRWEB) November 19, 2012
Sheepdog was named Progress Magazine's 2012 Fastest Growing Company Under $25 Million Revenue. Progress Magazine released its 2012 list of Atlantic Canada's Fastest Growing Companies on November 5th at the Crowne Plaza Moncton Downtown. This highly anticipated ranking of companies in the region defines industry sectors that are setting the pace for the new economy, not just for Atlantic Canada economy but also nationally. These organizations have seen significant increases in revenues over the past three years.
"The Fastest Growing Company list identifies high-growth mavericks," says Pamela Scott Crace, editor of Progress Magazine. For the third consecutive year Sheepdog was among the fastest growing companies in Atlantic Canada. With an accelerating annual growth rate of 1,244% Sheepdog was ranked 1st by Progress Magazine in the under $25 Million Revenue category for 2012. Sheepdog has invested heavily in sales and marketing to strengthen their presence in the North American cloud computing market.
As Canada's longest serving Google Premier Enterprise Partner Sheepdog's experienced team has deployed cloud solutions across hundreds of organizations, large and small. Sheepdog's Google-certified analysts and engineers are experts in working to get your organization cloud-ready, guiding you every step of the way in making the switch.
According to Simon Kent, Partner for PricewaterhouseCoopers, and Troy Harnish, Director of Sales for Rogers, who toasted to the fastest growing companies at the event, "It's not just growth, but growth in challenging economic times that set these companies apart."
The Fastest Growing Companies Reception, presented by Progress Media Group, PricewaterhouseCoopers, and Rogers, recognized the achievement and the valuable contributions the Fastest Growing Companies make to creating sustainable economic prosperity in the Atlantic region.
To find out more about Sheepdog, visit: http://www.sheepdoginc.ca/
For more information about Progress Magazine or Progress Media Group, visit: http://www.progressmedia.ca.