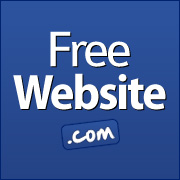 New York, NY (PRWEB) November 16, 2012
FreeWebsite.com released a comprehensive document today that discusses why its free website service is ideal for anyone that needs a website. The company will build a website for free and then surround that website with free and effective Internet marketing tools as well.
"The key to an effective website is the support and tools used to get that website out to the masses," said a FreeWebsite.com representative. "When we build a website for you, not only are the design services free, but we'll even write the content for you as well."
The article outlines the many different situations where private individuals, clubs, companies or other groups may need to build a website. The company then suggests that its free website service is the ideal solution in any situation and for any group.
FreeWebsite.com utilizes professional web design engineers to build powerful websites for free. The company also offers additional services, such as done-for-you SEO and social media marketing.
About FreeWebsite.com: FreeWebsite.com breaks down barriers to website ownership by providing attractive, easy to maintain websites, complete with content, at a low price. To learn more, visit FreeWebsite.com.