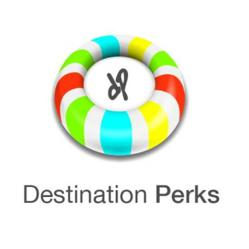 Los Angeles, California (PRWEB) November 15, 2012
Destination Perks, a travel club well-known for offering discounted rates on travel amenities, joins up with 'I Rent U Go' to expand its breadth of vacation locations for its members. 'I Rent U Go', a user-powered marketplace that allows members to host profiles of their available timeshares for public rental, is now vending its unused and surplus properties to Destination Perks.
"This joint venture allows vacationers to have even more options," says Jose Chavez of Destination Perks. "Our goal is to make top-tier vacations not only more affordable, but also easier. With the power of the Internet, we are able to open new doors to our customers that were once never thought possible."
The new alliance between Destination Perks and 'I Rent U Go' is not the only recent development from Destination Perks. Recently expanding into La Isla Shopping Village in Cancun, Mexico, Destination Perks now has a booth set up to offer mall visitors discounted rates at the most popular attractions in the region. At its booth, Destination Perks offers $100 e-money certificates good for snorkeling, jungle tours, Jet Ski rental and many other attractions around the region in exchange for a one-time attendance at one of Cancun's most exclusive timeshare resorts.
Destination Perks, a time-honored travel club, rewards its members in two ways. The primary use of these same-as-cash points is for members to spend toward vacation amenities, greatly reducing the cost of hotel and resort stays all over the world. The other usage for the points is for Destination Perks' own secure, privately-held online marketplace. Here, patrons can shop from the privacy of their own homes for luxury items such as designer sunglasses, shoes and handbags.
'I Rent U Go' is a service that links owners of timeshare property who desire to rent out their unused weeks to those looking to pickup one-time rentals of those properties. Potential renters create profiles for their properties, complete with pictures, amenities and all other relevant information that visitors to the service can search for.