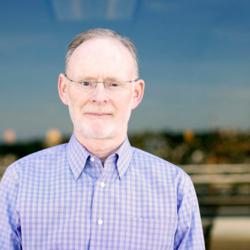 Seattle, WA (PRWEB) November 19, 2012
Waldron, a Career Partners International firm, is proud to announce its certification as a B Corporation, making it the first outplacement and talent management consulting firm globally to achieve B Corp status. B Corporations are a new kind of company that uses the power of business to solve social and environmental problems. Certified B Corporations meet higher standards of social and environmental performance, transparency, and accountability.
With over 30 years of experience, Waldron provides a combination of executive search, leadership and organizational development, and career transition services across sectors and industries. The firm helps help business leaders around the world resolve their critical talent acquisition, development, alignment and transition challenges, with an emphasis on brand protection and enhancement.
"In addition to working with social sector organizations, being a socially responsible company is part of our anatomy." said Waldron's Founder and CEO, Tom Waldron. "We view joining the B Corp community as a natural step in articulating our mission and commitment to helping people and organizations increase their impact."
Headquartered in Seattle with additional offices in Boston, Portland OR, Phoenix, Salt Lake City and Boise, Waldron is also an equity-owner of Career Partners International (CPI), a global talent management firm, allowing the firm to provide services to its clients on a global basis.
About Waldron
Founded in 1982, Waldron (http://www.waldronhr.com) is the consulting partner strategic leaders choose to help attract, engage, and inspire effective leaders. The firm specializes in putting the leadership and structure in place to advance the mission of any organization focused on social impact, through complementary services in retained executive search and leadership capacity building.
About Career Partners International
Established in 1987, Career Partners International is one of the world's largest providers of talent management solutions with more than 200 offices in over 40 countries around the world. Organizations of all sizes turn to Career Partners International to successfully assess, engage, develop and transition talent using the expertise of 1600+ professionals in the areas of assessment, executive coaching, leadership development and outplacement services. Additional information can be found by visiting CPIWorld.com.
About B Corp
Certified B Corporations 1) meet rigorous standards of social and environmental performance; 2) legally expand their corporate responsibilities to include consideration of stakeholder interests; and 3) build collective voice through the power of the unifying B Corporation brand. As of May 2012, there are over 530 Certified B Corporations from over 60 industries, representing a diverse multi-billion marketplace.
About B Lab
B Lab is a nonprofit organization dedicated to using the power of business to solve social and environmental problems. B Lab drives systemic change through three interrelated initiatives: 1) building a community of Certified B Corporations to make it easier for all of us to tell the difference between "good companies" and just good marketing; 2) accelerating the growth of the impact investing asset class through use of B Lab's GIIRS impact rating system by institutional investors; and 3) promoting supportive public policies, including creation of a new corporate form and tax, procurement, and investment incentives for sustainable business.