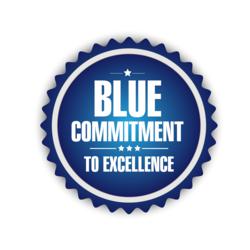 Cleveland, OH (PRWEB) November 17, 2012
Blue Technologies is proud to announce selection as a 2012 Elite Dealer by The Week in Imaging (http://www.theweekinimaging.com), an online information and news publication for resellers of imaging technology, supplies, solutions, and services.
This year's Elite Dealer honorees encompass dealerships with revenues of less than $5 million a year to those with revenues of more than $50 million. These dealers are the entrepreneurs, innovators, top sellers, and celebrated members of the communities in which they work and that provide office technology, software, and services to businesses and organizations of all sizes. The honored dealers also place high importance on donating time and money to their local and national charitable organizations and causes, have a nurturing work culture, treat their employees well, and offer innovative marketing programs.
"It's never any one quality that makes an Elite Dealer, it's a combination of qualities," says Scott Cullen, publisher and editor of The Week in Imaging. "And that's why we are proud to recognize Blue Technologies as a 2102 Elite Dealer.
About Blue Technologies
Founded in 1995, Blue Technologies has grown to become a leading document management and office technology provider independent of any single manufacturer or service. Blue Technologies has continued to grow as a local and national award-winning and industry leading technology provider devoted to offering the newest, proven technologies. With headquarters in Cleveland, Blue Technologies employs over 150 full time equivalents to offer office technology hardware, managed print services, imaging solutions and managed services.
About the Week in Imaging
The Week in Imaging is an online information and news resource for sellers of imaging technology, solutions, supplies, and services, including independent dealers, VARs, and sales and service personnel in manufacturer direct branches. Content is developed by Scott Cullen, a long-time editor and contributor to imaging industry and office-related publications, who serves as publisher and editorial director.
###