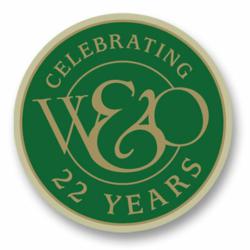 Still offers the same great online deals as always, with free shipping for orders totaling $75 or more and same day shipping on in stock products so the customer's package always arrives quickly.
Sturgeon Bay, Wisconsin (PRWEB) November 19, 2012
Let the festivities begin! With the holiday season coming up, shopping for gifts is on the horizon. Crowded malls, long lines and traffic will become every shopper's nightmare. That is why Wilkins and Olander is pleased to announce their website, WilkinsandOlander.com, has been re-designed for easy-to-use mobile shopping on iPhones, tablets, smartphones and iPads. Now online shopping has become even easier from any device the customer is using, whether it is from a mobile device, a personal home computer or laptop. Wilkins and Olander still offers the same great online deals as always, with free shipping for orders totaling $75 or more and same day shipping on in stock products so the customer's package always arrives quickly, even in the holiday rush.
Wilkins and Olander has another new announcement for the holiday season. Vera Bradley products are now offered online at WilkinsandOlander.com. Previously, all the Vera Bradley handbags, purses, luggage and other accessories were only available through Wilkins and Olander retail stores and via phone orders, but as of this holiday season, customers can now buy Vera Bradley online. On their website it is possible to browse the many colorful patterns and styles Vera Bradley has created and purchase a new handbag in a matter of minutes. In addition the online shopping cart is especially advantageous for retired patterns and styles. When the company retires a style or a pattern, the remaining inventory gets discounted in a retired sale, which makes it a great time for customer's to stock up on their favorites before they are gone.
The online shopping fun continues with Pandora Jewelry. Pandora has been a favorite seller among consumers for several years, and there's no question why. These sterling silver and 14K Gold jewelry stunners make fantastic gifts! Wilkins and Olander now offers completed Pandora bracelets in many unique and different designs and price ranges. The task of putting together a charm bracelet is already finished, making for readily available holiday gifts. Another wonderful yet simple idea for the holidays are Pandora gift sets. Pandora gift sets are charms and dangles in themed groups of three to create a trifecta of style. Gift giving is easy with Pandora Jewelry. Many customers also remark on the product's packaging, with each Pandora product purchased, Wilkins and Olander delicately wraps the gift with organza ribbon. It's the perfect gift ready to give, no hassle.
Along with innovative shopping ease, Wilkins and Olander is well known for their top notch customer service. Not only is the website easy to navigate, but each sales associate is ready and eager to help if assistance is needed via their 1800 phone number or at their Door County retail locations. Excellent customer service is just a phone call or email away if any customer needs help finding the perfect Pandora charm or just the right Vera Bradley handbag for the occasion. Holiday shopping will be a breeze with Wilkins and Olander's attention to detail, great customer service and an easy to use website on different platforms.
About Wilkins and Olander:
Since opening their doors in 1990, Wilkins and Olander has become a main staple in the Historic Shopping District for Downtown Sturgeon Bay. Since that time, Wilkins and Olander has earned a number of awards such as: Pandora Gold Dealer, SwitchFlops Destination Store and Vera Bradley Handbags Gold Dealer Status based on excellence in product selection and service. For more information on Wilkins and Olander, please visit their website, WilkinsAndOlander.com.